Building Nike's Metaverse in China with personalized 3D avatars
We helped Nike befriend more consumers by upgrading the Nike Tmall membership experience with a Metaverse concept.
Nike has just done it.
Ranking as the top apparel-industry seller for the 2022 Double 11, the sportswear giant continues to be a leading player in China.
Nike's strong sales growth was largely thanks to its localized and innovative digital strategy. The brand has been executing its direct-to-consumer retail strategy in China since 2012. Starting the journey by opening its first flagship store on Tmall, Nike has since then dedicated itself to deepening its connection with more Chinese consumers, from "strangers" and "acquaintances" to "friends".
This year, Wiredcraft helped Nike befriend more consumers by upgrading the Nike Tmall membership experience with a Metaverse concept.
¥1.9B
in Tmall's Double 11 sales
$8B
revenue in China 2022
500M
monthly active Tmall users
What we did
UI design
UX design
Prototype
Animation
"The cooperation between Nike and Tmall demonstrates our determination to create a lively, interesting and effective interactive experience for consumers. It is also an important step for Nike to continue to innovate and inspire members to live a more active lifestyle through sports." Nike Greater China Yang Ming, vice president of direct retail e-commerce, said.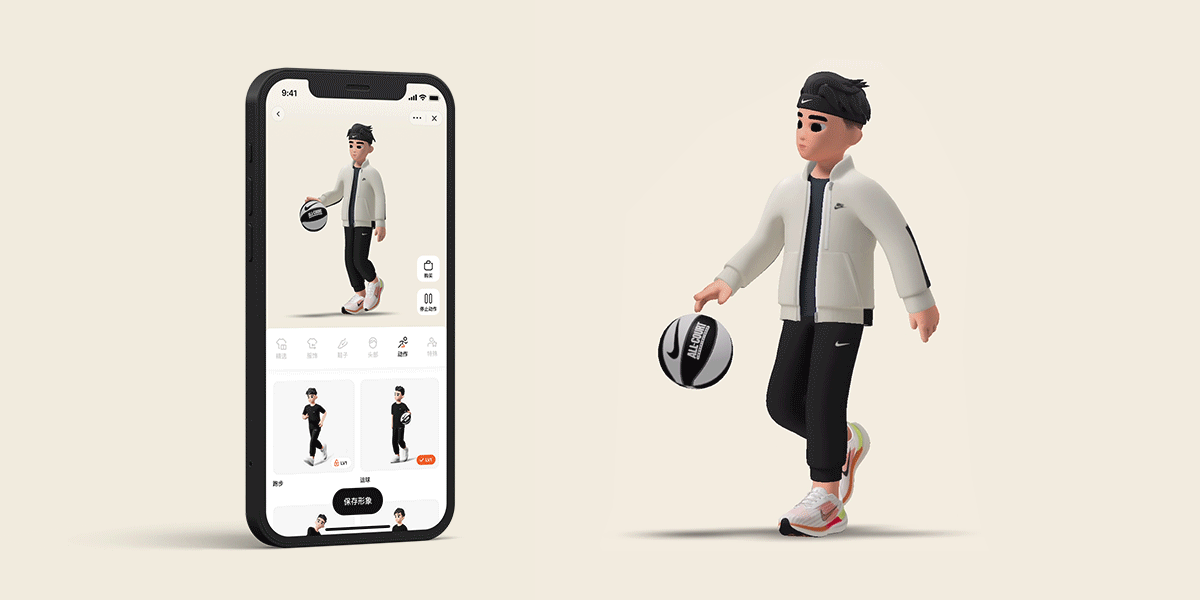 Engaging with Tmall members with unique virtual identities
Our team helped Nike integrate a series of highly personalized 3D virtual identities on Tmall. Members can customize their own Nike avatars, unlocking countless virtual characters with 3D modelings of Nike's seasonal apparel.
We created high-resolution prototypes to test and validate the best UI and UX strategy, allowing members to set exclusive images of different genders and styles, such as "trendsetter", "sportsman" and "function man". Members can also participate in interactive online challenges. Through this gamified membership experience, Nike can actively engage with its Chinese fans in the Alibaba ecosystem.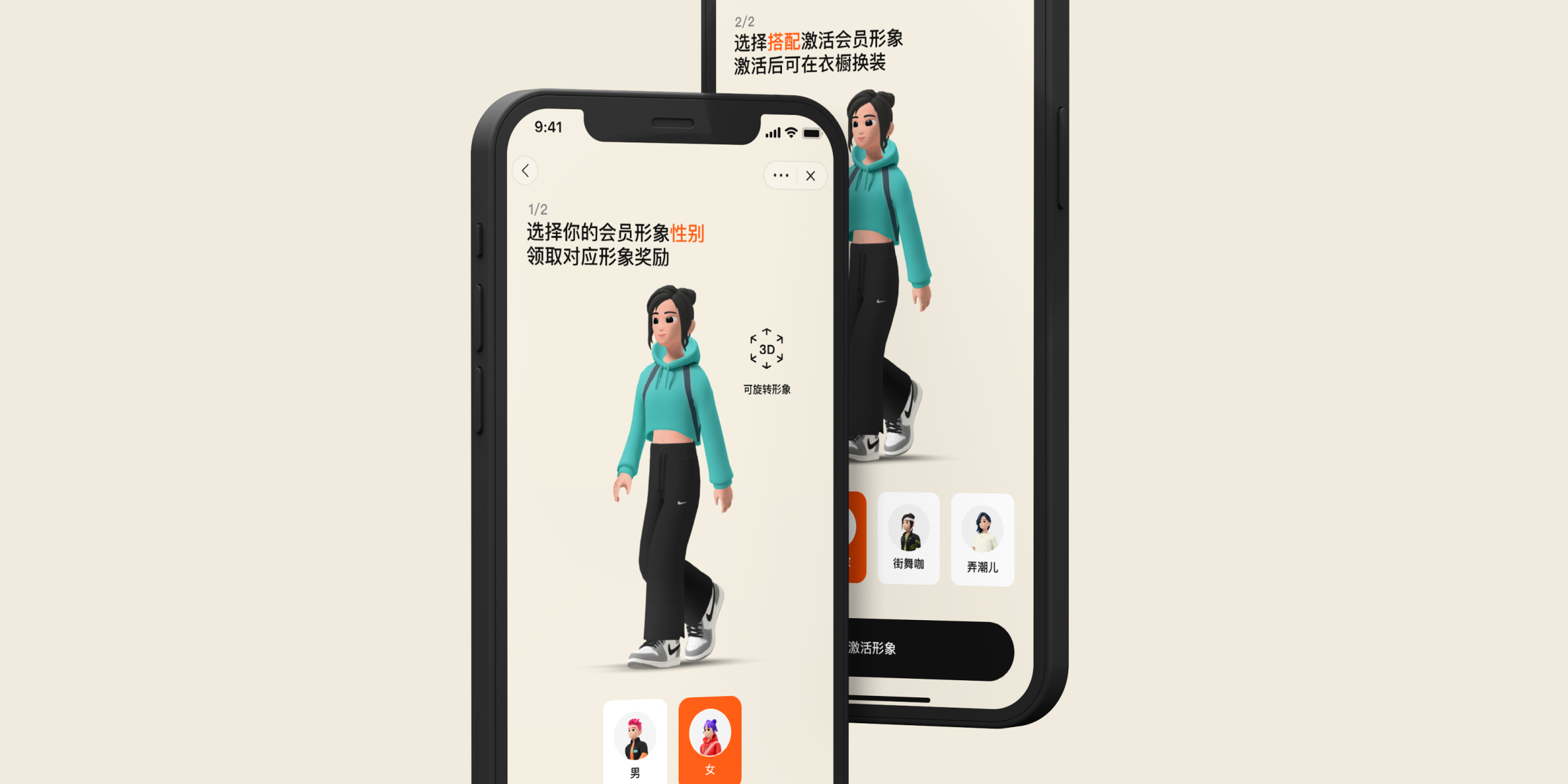 Boosting sales with virtual seasonal outfits
Leveraging Tmall's "Double Eleven" shopping festival, Nike upgraded their Tmall membership advancement plan this year for the festival. Members can claim more digital characters and outfit options when they level up their memberships. This also means that they can further unlock membership benefits in a more convenient and interesting way.
Our designers helped Nike feature a more flexible editorial outlook and bring in seasonal products to put on avatars. Members can then shop what they carefully mixed and matched for their virtual identities. As a result, the brand keeps its customers to stay in the Nike Metaverse and builds a long-term relationship with customers.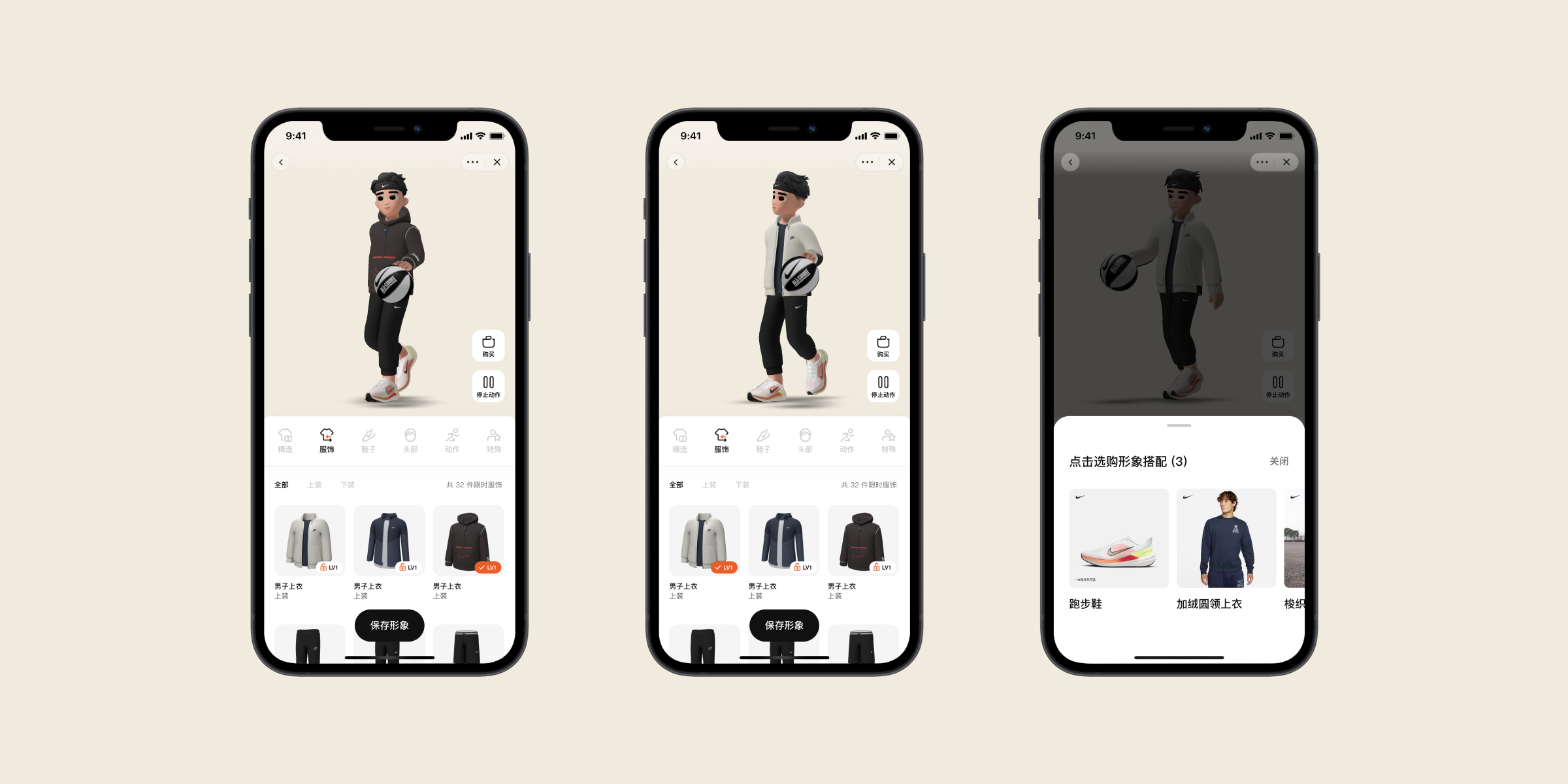 Befriending Gen Z and more with immersive onboarding experience
To realize Nike's vision of connecting with Chinese youth, we were able to juggle multiple challenges including limitations from the Tmall ecosystem and the complexity of collaborating with various teams. The experience uses 3D canvas to give a more immersive experience for young Nike members. They can interact with their avatars by moving them around and zooming in and out the outfits.
We also invested in a straightforward and seamless onboarding experience for older consumer segments. Through an immersive user experience, newly registered members of all ages can quickly learn about the process and unlock more with Nike.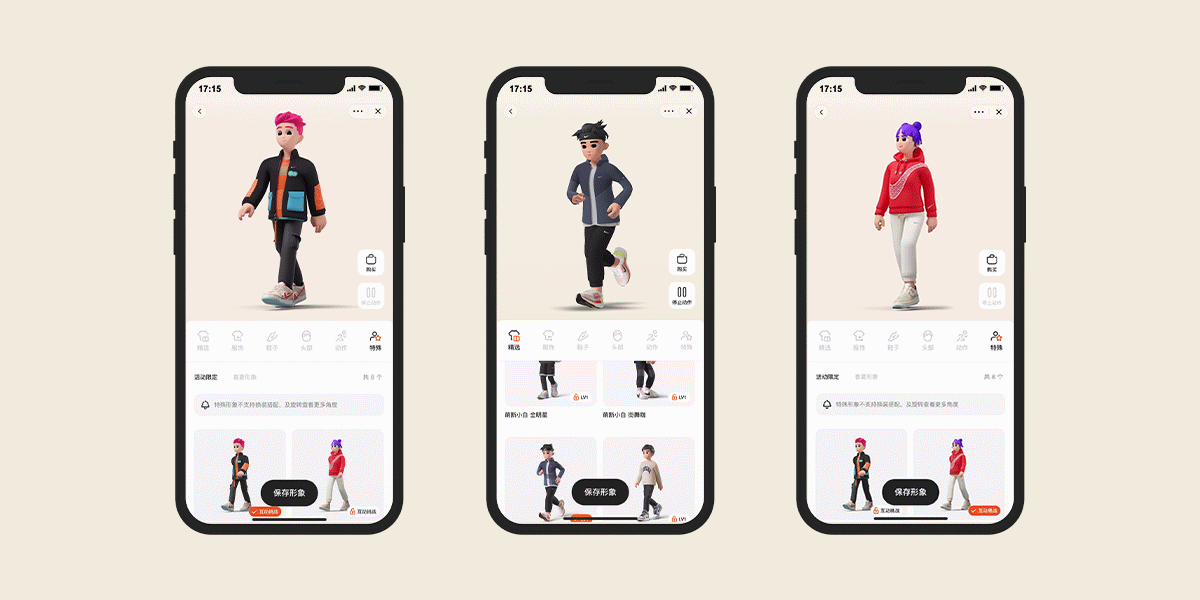 Interested in learning more about Nike or any other Wiredcraft projects? Reach out now.
Xinyu
Digital Marketing Specialist
Posted on
December 07, 2022
in
Case studies