Blending fashion and omnichannel for ZARA on WeChat
Discover how Wiredcraft partnered with Zara, a global fashion retailing giant, to optimize its WeChat mini-program and enhance the shopping experience for Chinese customers with exciting and engaging features.
Elegant, chic, with a strong brand identity and exceptional customer service, global retailing giant ZARA captivates the hearts of fashion lovers worldwide.
The brand sought to reinforce its brand identity, create a seamless O2O experience for Chinese customers and boost sales conversion.
Since 2019, Wiredcraft has been its leading digital partner, which has helped ZARA conducted remarkable transformation on its WeChat mini-program.
By focusing on front-end development and UI/UX design, Wiredcraft assisted in optimizing the customer journey and providing a platform that aligns with ZARA's sustainability initiatives.
What we have done
Audit and benchmark
WeChat mini-program
UI/UX design
Front-end development
Program management
Data analysis
Quality assurance
We launched a redesigned WeChat mini-program for ZARA, with a focus on UI/UX design and front-end development.
We continuously iterated on new features and functionalities to optimize the five main sections of the mini-program: Homepage, Category, Search, Shopping Bag, and My Account.
Our goal was to enhance the user experience and drive engagement, while re-emphasizing ZARA's value as a trusted voice in fashion.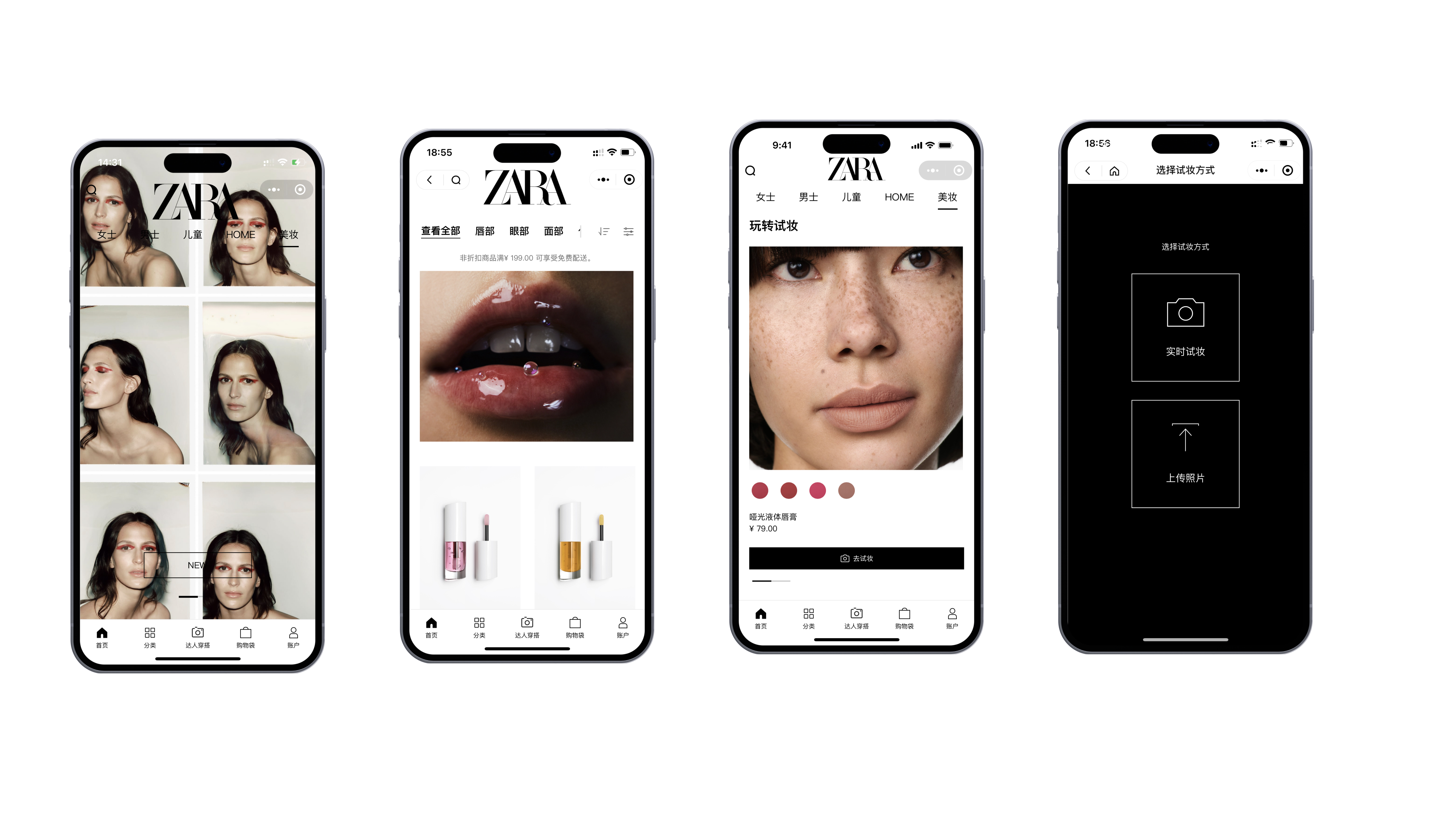 Instant glow with ZARA virtual makeup try-on
In 2021, we introduced ZARA's first trial of a virtual makeup try-on feature within the mini-program.
This innovative and immersive experience allowed users to visualize ZARA's cosmetic products before making a purchase, right from the comfort of their own device.
Our app-free feature seamlessly integrated with the ZARA WeChat mini-program and offered customers an instantly shoppable makeover experience.
This year, we took a step further by enhancing the homepage to include the captivating makeup try-on feature, which shortened the user journey that brought a touch of magic and confidence to the beauty routine of makeup lovers.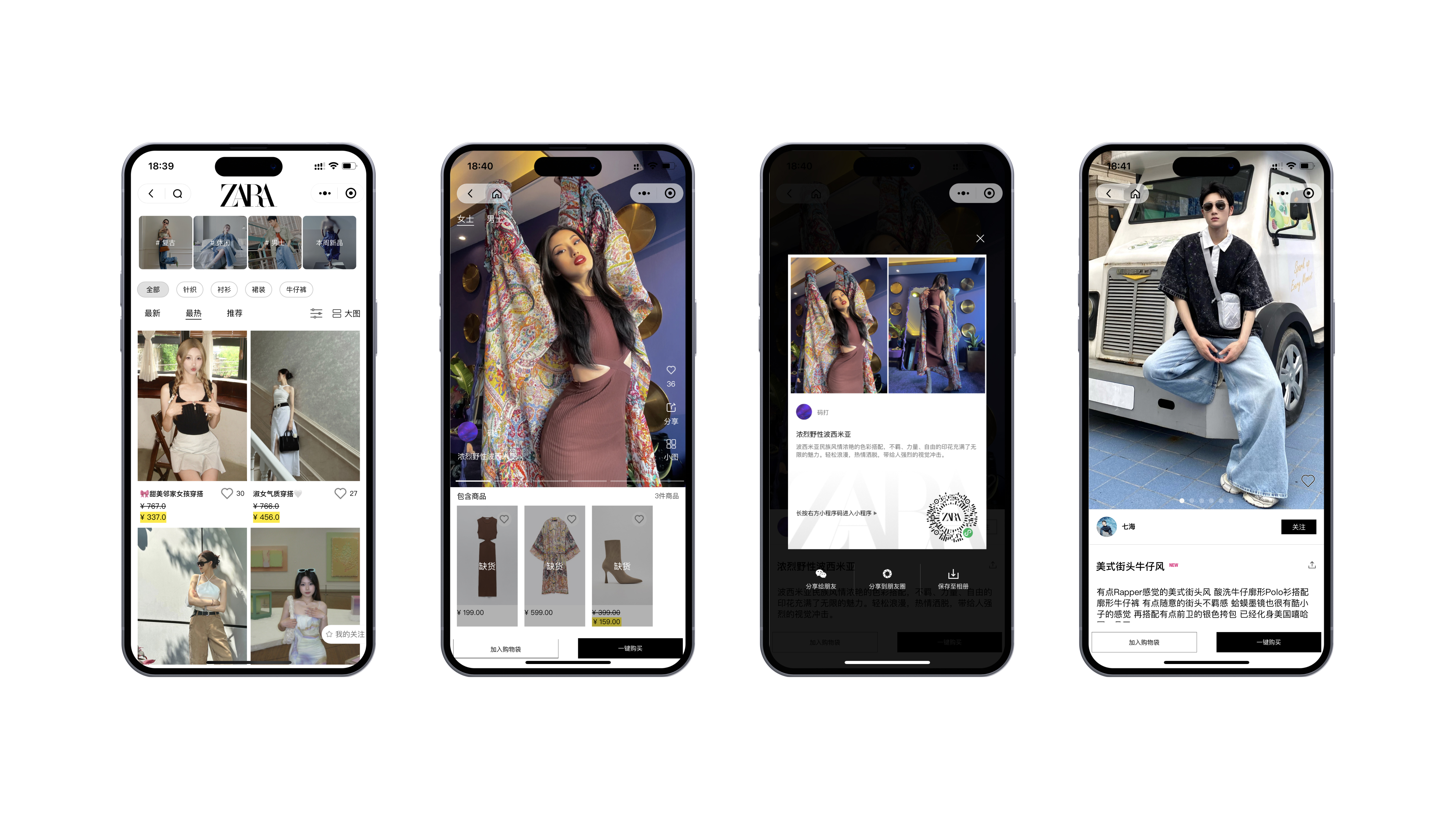 Daily inspiration from KOLs with their OOTD
Our UI/UX design and user journey mapping efforts led to the creation of a KOL with their OOTD within the mini-program, which brought life to ZARA's collection.
The KOL OOTD feature would get customers immersed in the expertise of KOLs as they curate outfits that effortlessly blend fashion and practicality for everyday wear.
With just a few taps, they could save and share their favorite ensembles and seamlessly add the featured pieces directly to the shopping cart.
"This feature is truly intriguing, and I have actually found myself purchasing a few items through it. Unlike traditional model photos, the KOL feature brings a sense of realism that resonates with everyday fashion enthusiasts like me," said a loyal customer of ZARA, expressing her appreciation for the new feature.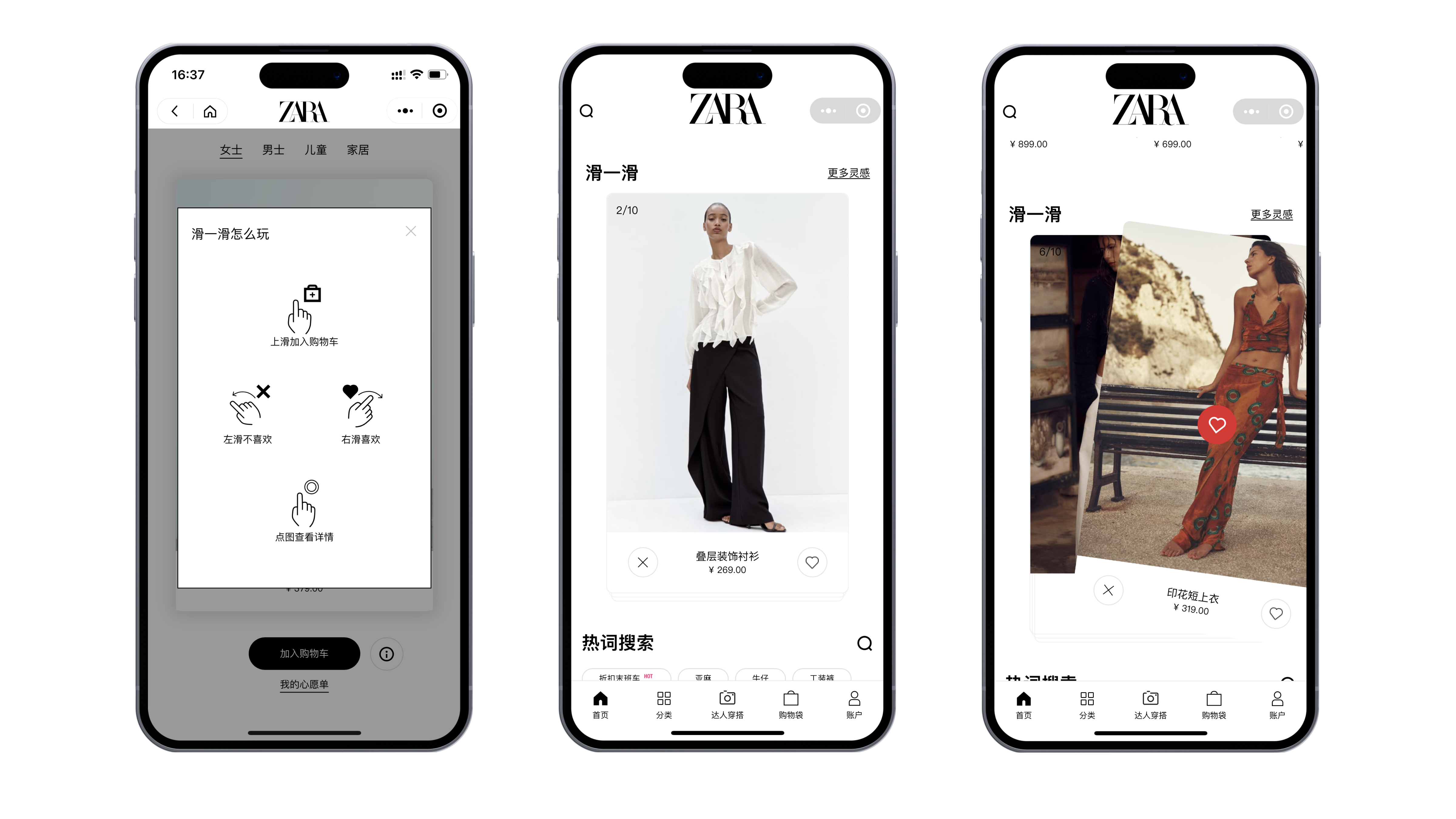 A novel, interactive and fast way of exploring collections with "Swipe 滑一滑"
Apart from captivating carousel revamp on homepage, Wiredcraft also developed "Swipe 滑一滑" feature for a seamless browsing experience, drawing inspiration from popular dating apps.
Navigating through ZARA's vast collection of products had become a thrilling and interactive experience.
With a simple swipe to the left or right, customers could express their preferences by liking or disliking recommendations. This intuitive feature brought the element of surprise and anticipation to the fashion discovery process.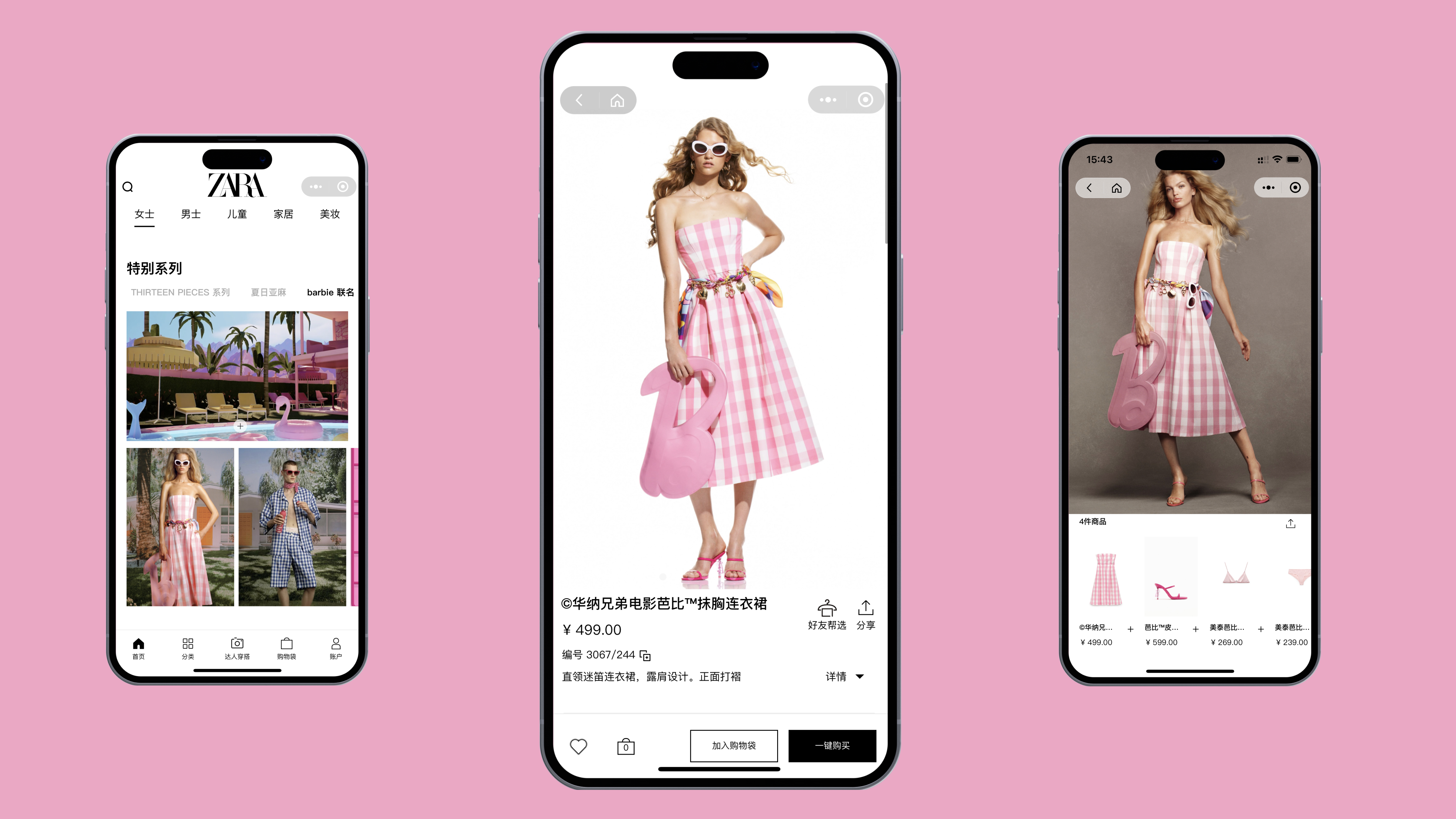 Barbie Collection boosts sales with editorial content
We also helped the brand introduce the captivating Barbie series apparel onto their WeChat mini-program, and the results were outstanding.
Through strategic planning and creative execution, we seamlessly integrated the Barbie collection, ensuring a seamless and engaging shopping experience for customers.
The content was thoughtfully curated in an editorial style, enhancing the brand's identity and resonating with the target audience.
The successful outcome was reflected in the remarkable boost in sales, showcasing our commitment to delivering effective and appealing digital solutions that drive results.
Ready to launch a digital product to engage tens of millions of users? Contact us now.
Xinyi Song
Digital Marketing Manager
Posted on
August 24, 2023
in
Case studies