Unlocking new guest experiences with Hilton's Digital Key
We worked with Hilton to allow millions of guests across China to unlock doors with a single tap on their phone.
Hilton was one of the first international hotel groups to enter China and plans to have 1,000 hotels there by 2025. As its leading digital partner in China, Wiredcraft has been creating all of Hilton's digital products, including its mobile apps. We recently worked with the Hilton teams to release the Digital Key feature, allowing guests to unlock their hotel rooms with just one tap on their phone.
146M
Hilton Honors members
135M
guestroom doors opened
100+
hotels with Digital Key in China
What we did
Solution design
Technical architecture
Product Management
App development (iOS and Android)
Backend development
Hardware integration
Harder, better, faster, stronger
With COVID, more guests are opting for contactless experiences. After successfully booking a room on the Hilton Honors app, guests can request a Digital Key on their smartphone to access their hotel room, the gym, the pool and other enabled hotel areas in less than 10 seconds. This also cuts the cost of a physical key card, reduced plastic waste by 125 tons and provides a safer option for travelers, with each Digital Key tied to a specific guest account.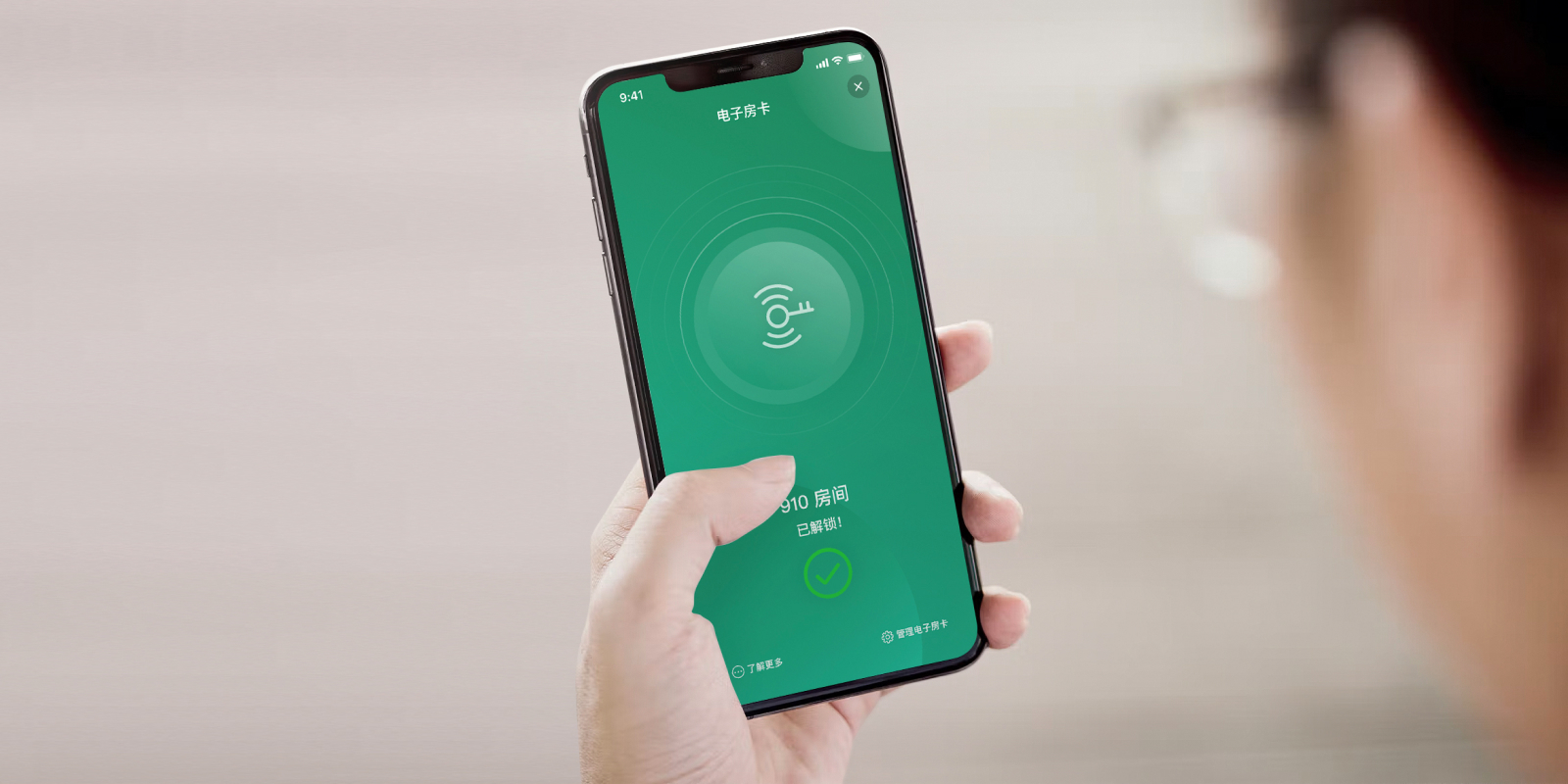 A user-centric design process
Our team helped Hilton better understand and engage with modern customers in China. The Hilton app provides a seamless onboarding for using the Digital Key. Our team paid particular attention to onboarding and the intuitiveness of the user experience. Finally, we made the experience unique and personalized with customized skins inspired from traditional Chinese culture.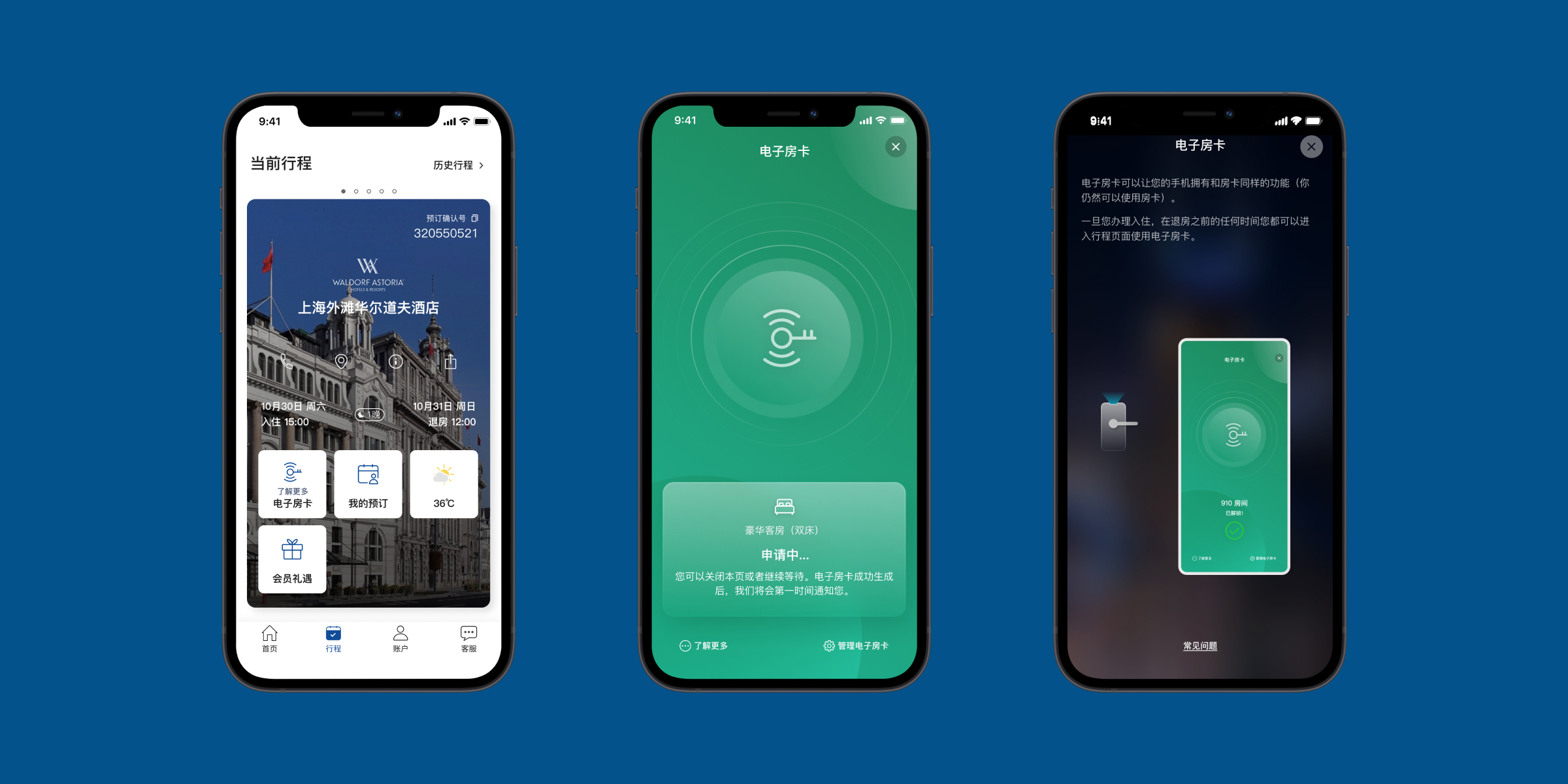 Enterprise, at startup speed
An amazing front-end experience is only possible with a solid technology solution backing it, especially when managing a complex environment with multiple teams. Working closely with the Hilton teams we were able to juggle countless challenges: complexity of hardware across hundreds of hotels, Bluetooth compatibility across iOS and Android phones, Chinese regulations and policies, technical constraints from global teams… And we managed all that while shipping the first Android version in 6 weeks.
Sean Wu, a 7-year Hilton Honors member, found the Digital Key feature delightful. As a business traveler who usually goes on prolonged trips, getting rid of physical key cards is a blessing:
"Another core functionality of the Digital Key to me is that it performs well in recognizing different facilities when I visit the gym and the lounge," Sean said.
Ready to launch a digital product to engage tens of millions of users? Contact us now.
Xinyu
Digital Marketing Specialist
Posted on
November 16, 2022
in
Case studies