UI/UX Conf 2018 and why you should not miss it
An official announcement of UI/UX Conf 2018 main speakers, sponsors, venue and more...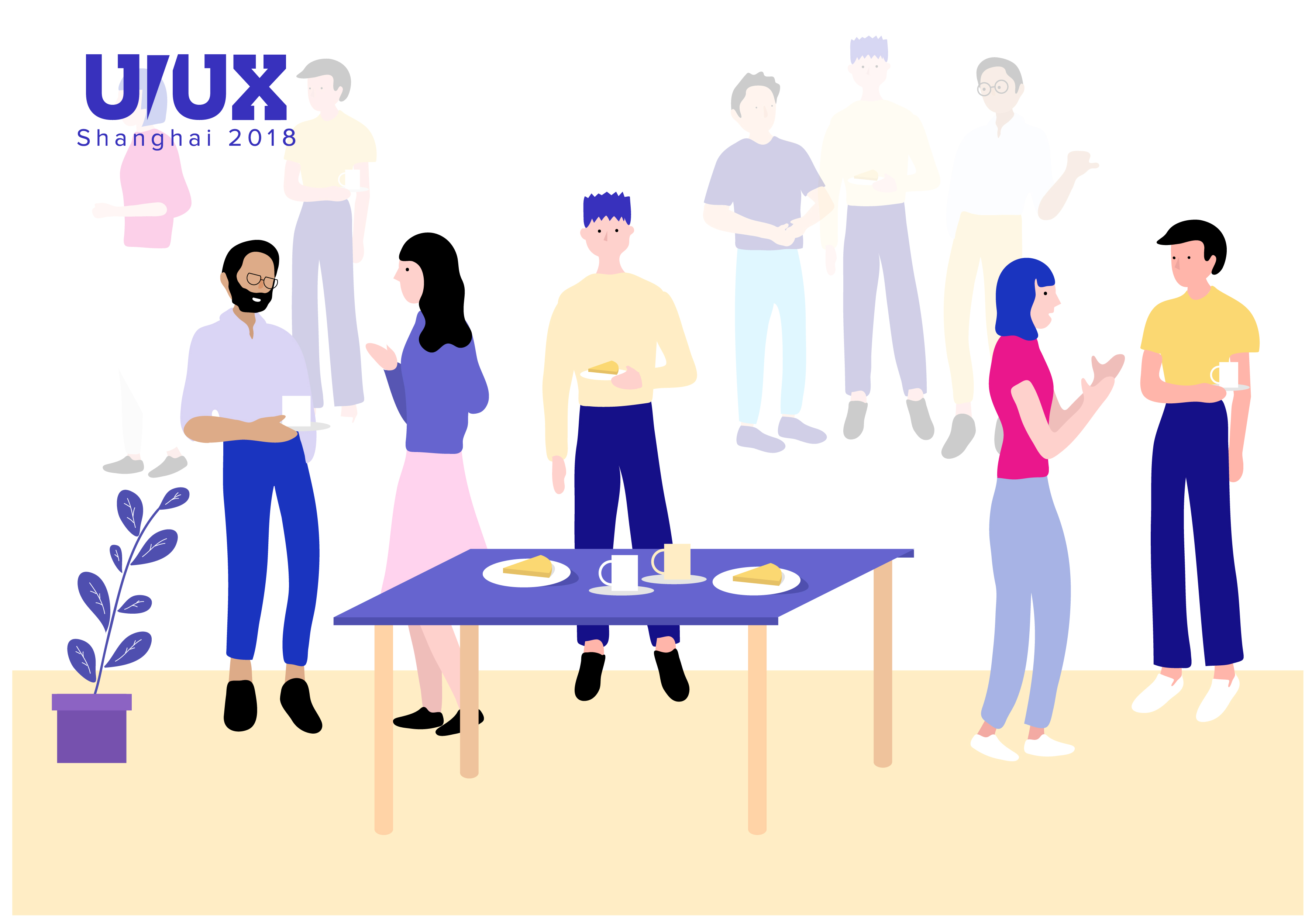 Hey UI/UX friends,
The second UI/UX Conf is back this September in Shanghai. We invite all creative professionals to join us for another year of fantastic UI/UX Conference in China.
What we offer at UI/UX Conf 2018
At UI/UX Conf 2018, you will have the opportunity to …
Learn from professionals & workshops
We have 15 professionals from various industry backgrounds coming from different countries, who will share their invaluable insights and experience on design. If you are stuck on how to move forward and gain new ideas, then UI/UX Conf 2018 would be a great opportunity for you to learn from professionals and help you break out of your bubble. Besides presentations from professional speakers, we also provide workshops for attendees who'd love to learn things in practice! See all our speakers and their talks in details below.
Social Networking Our first UI/UX Conf in 2016 attracted more than 1100 attendees. Most of them were designers, along with product managers and marketers. UI/UX Conf 2018 would be a great place to meet new people and enrich your professional networks.
Hire and to be hired Social networking provides a lot of chances for hiring and being hired. If you are looking for a new job, then why not come to UI/UX Conf 2018? If you are a company looking for design talents, then you should definitely choose UI/UX Conf 2018 as a recruitment platform. Several places are still available to startup exhibitors, contact us if you're interested.
Keep active and carry on We won't let you get bored. Live music performances, independent designers' booths, delicious foods and drinks… We offer more than just a conference.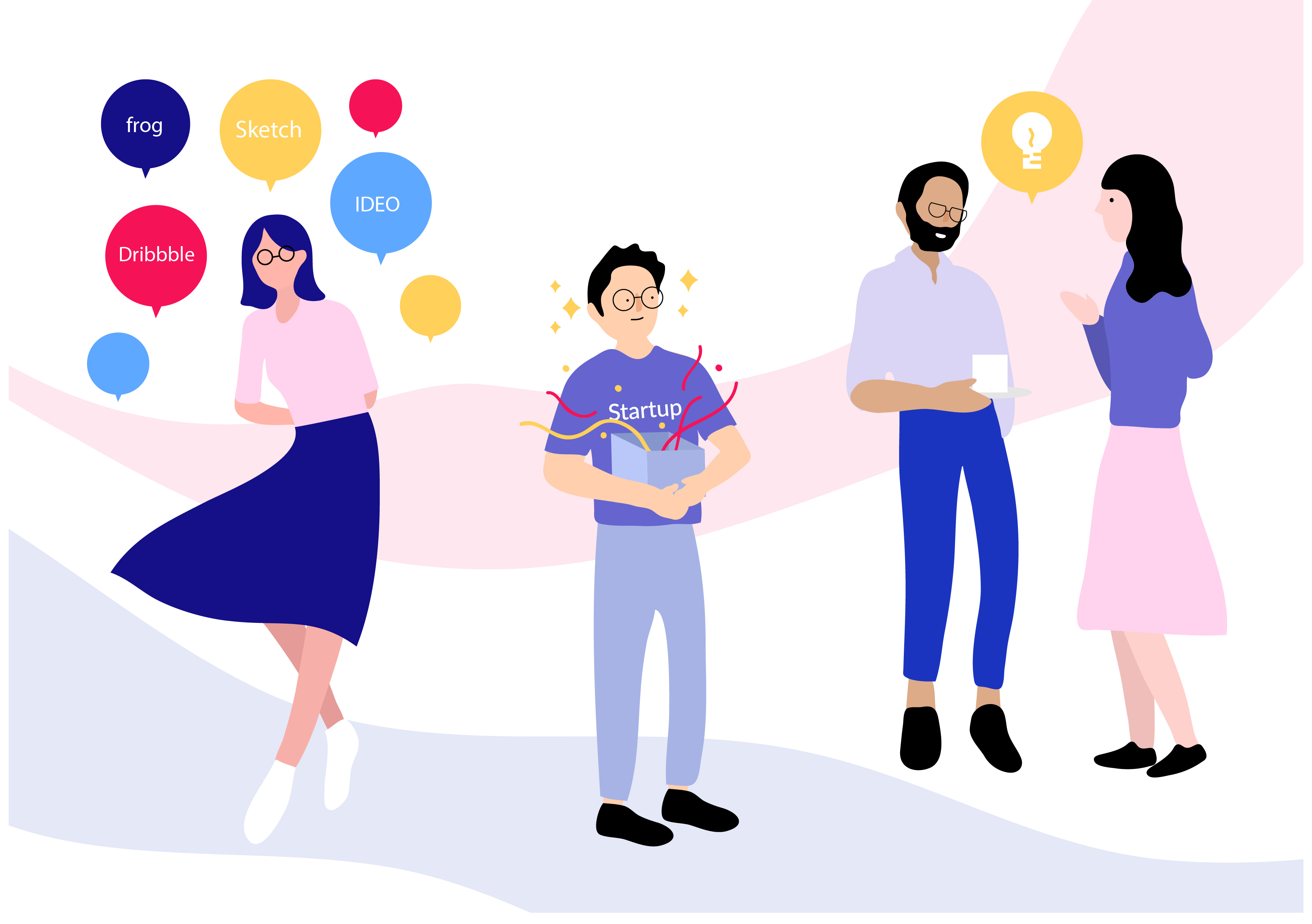 UI/UX Conf 2018 speakers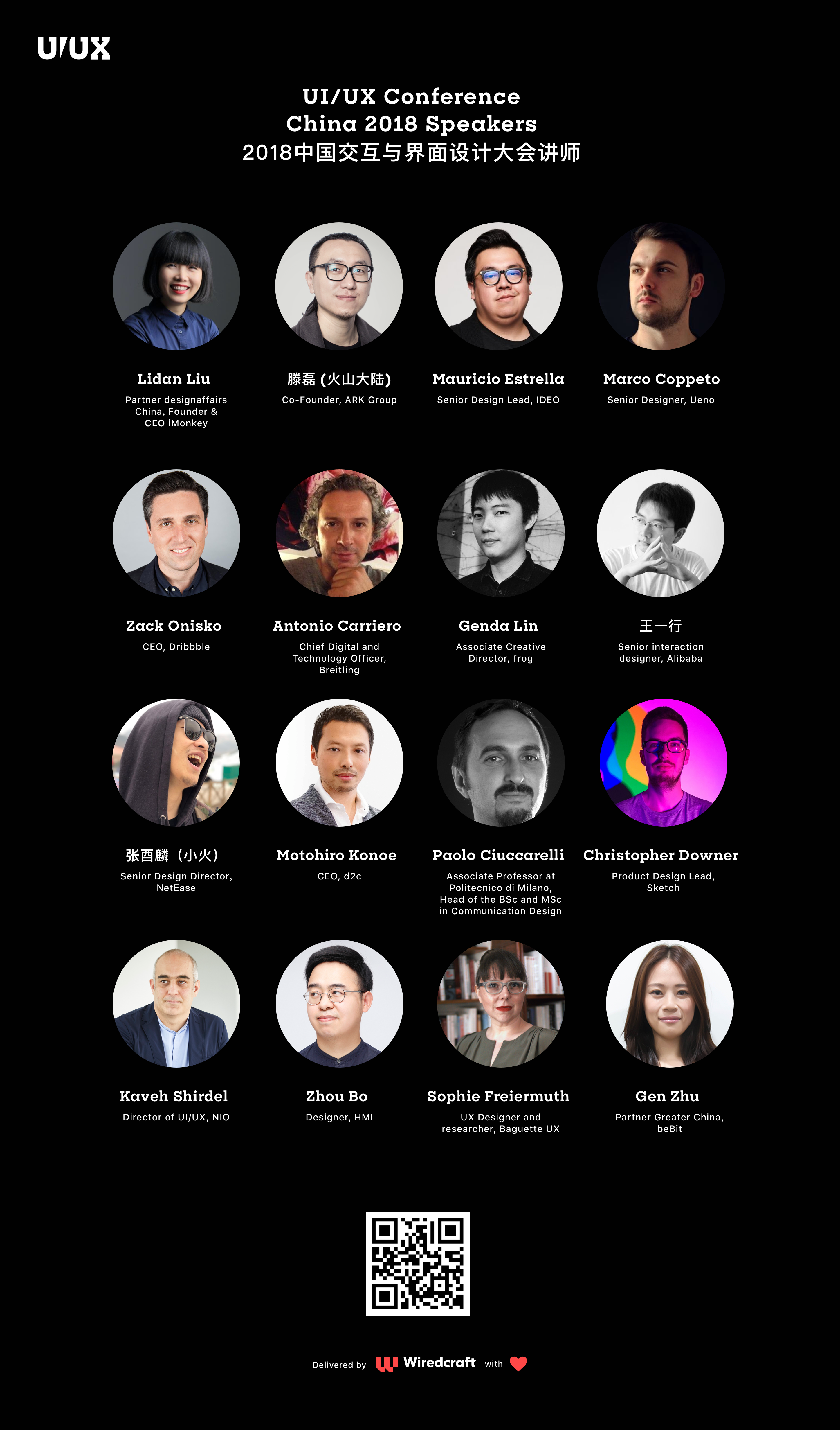 Where we host UI/UX Conf
Address: No 1353, Waima Road, Huangpu District, Shanghai (Expo Huangpu Stadium)
Expo Huangpu Stadium is located at the center of the city, along Huangpu River and Nanpu Bridge with a great view. It is also convenient to travel to Lujiazui - Shanghai's glitzy financial district, where you will get a glimpse of the modern Shanghai.
Transportation(Metro): Line 4, Nanpu Bridge Station, Exit 1
Get your tickets
UI/UX Conf ticket categories include
Conf Normal Ticket
Conf Group Ticket for 5+ People
Conf Lazy Bird Ticket
Conf Live Streaming Ticket
Super Recruitment Ticket
Speaker Dinner Ticket
Note: fapiao is available, but remember to choose the type of tickets that provide fapiao.
Need to convince your boss?
Going to conferences isn't just about individual growth. It can really help your team:
You can find awesome designers, like yourself, to hire full-time or freelance
You will learn new design skills/techniques/inspiration during our talks
You'll be refreshed, motivated, and ready to get back to work and do great work
Your company's name recognition and brand will be more widely known, thanks to this connected global design community
You'll have great stories to share with your team for inspiration and brainstorming
You can find new business leads for your company to pursue
You'll probably come back happier, healthier, less stressed, and more productive
Thanks to our sponsors for their support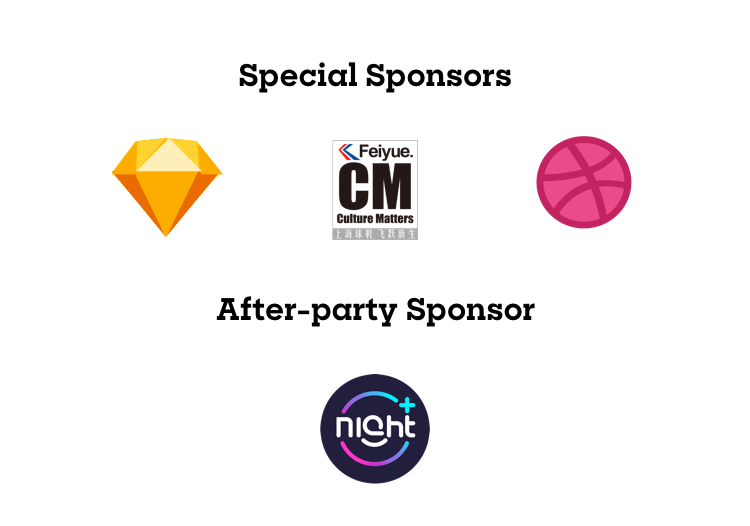 Contact Us
If you have any questions about UI/UX Conf 2018, please send an email to [email protected].
For media inquiries, please contact [email protected]. For sponsorship inquiries, please contact [email protected].
Follow UI/UX Conf 2018 on social media, Twitter, Weibo, scan the QR code to follow our official WeChat account: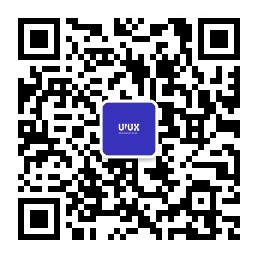 You'll find also everything you need to know on our events page.