UI/UX Conf tickets are now on sale
UI/UX Conf tickets are now on sale! Only 100 early birds are available, so act fast!
UI/UX Conf is coming to Shanghai October 15th & 16th. Born from Shanghai's very own UI/UX Designers meetup, we're bringing designers of all pixel widths and hex codes to Shanghai to share in the coolest and hottest topics in design, network, and party (a little bit).
After several months of planning, touring prospective venues, hundreds of emails recruiting sponsors, reviewing speaker applications and sharing this groundbreaking event on social media everywhere, we're ready to start selling tickets to UI/UX Conf. We only have 100 tickets available for the early bird price (450 RMB / 67.50 USD), so get yours right away! These babies are hot! Our 100 early bird tickets for JS Conf China sold out in 5 minutes , and the UI/UX Conf community is the most active tech community in Shanghai.
If you miss out on the early bird tickets, don't lose hope! You can still get tickets for a discount. Grab four of your friends or colleagues to buy your tickets together for a special group rate of 600 RMB (90 USD) each! Our regular price is also a fantastic bargain, 800 RMB (120 USD), compared to other design conferences of this caliber (usually upwards of 800 RMB).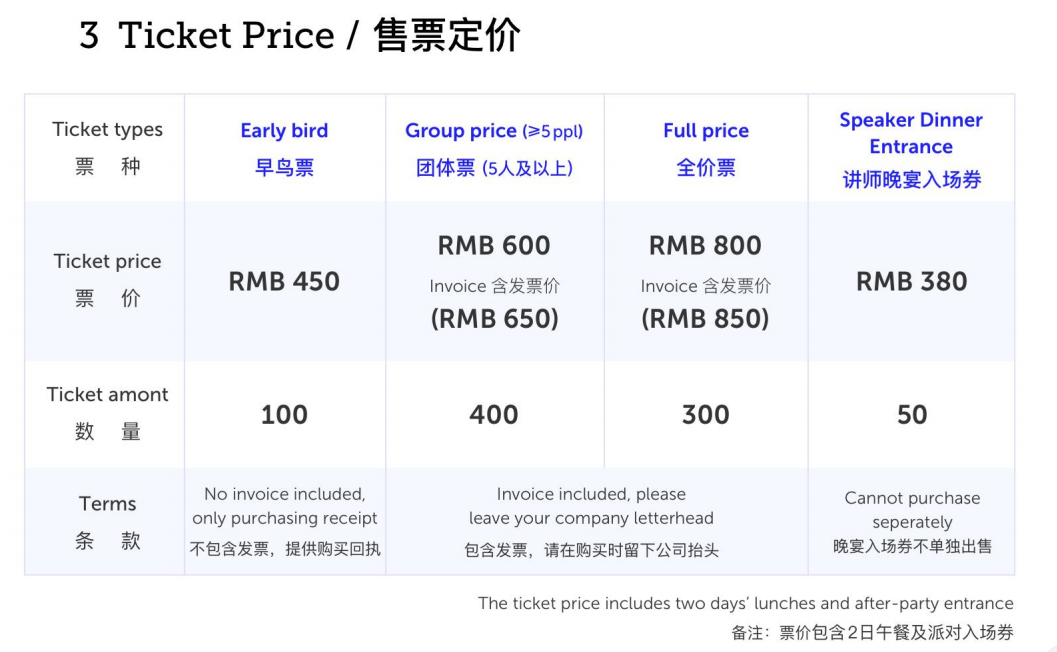 Purchasing a ticket to UI/UX Conf entitles you to the following benefits:
2-day conference ticket
One bag filled to the brim with premium swag
Raffle tickets to win 10 Sketch Licenses, 50 pairs of Feiyue shoes, educational books & design materials
Access to the after-party
Access to top-notch workshops
Lunch for two days
If you can't afford the ticket price or travel and lodging expenses, you should try convincing your company to cover your costs for attending. We've done the heavy lifting for you already and provide data and a template to convince your boss that UI/UX Conf is good for everyone on your design team.
You couldn't have a better weekend focused on design! So far, we've confirmed these 17 luminaries of design to share their great work and wisdom with the conference.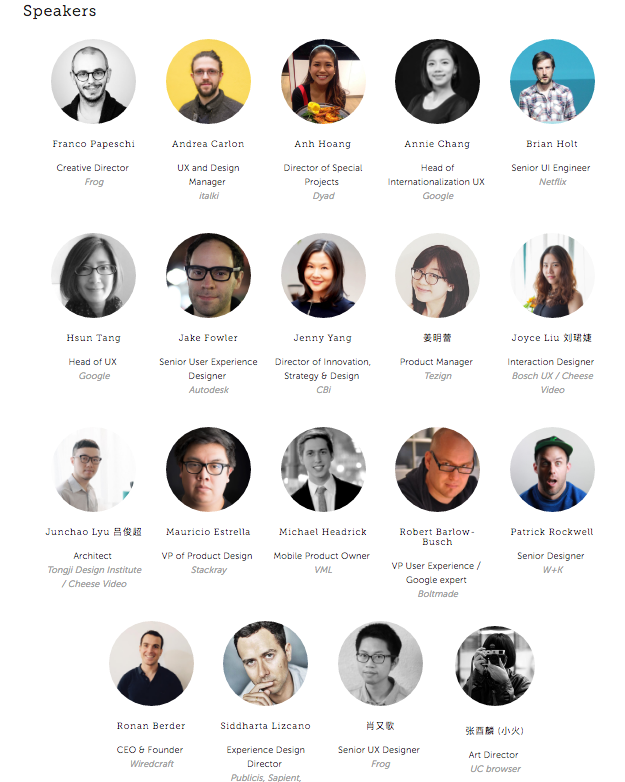 We've also confirmed a workshop led by Google : Hsun Tang (Head of UX at Google USUS) and Annie Chang (Head of Internalization UX at Google Shanghai) will explore a design sprint and how they answer critical business questions within just 5 days.
We're beyond excited to keep things moving for UI/UX Conf and to open up tickets to the design community and welcome all of our friends, new and old, to Shanghai for an awesome weekend. Don't miss this first-of-its-kind event and snag your tickets today!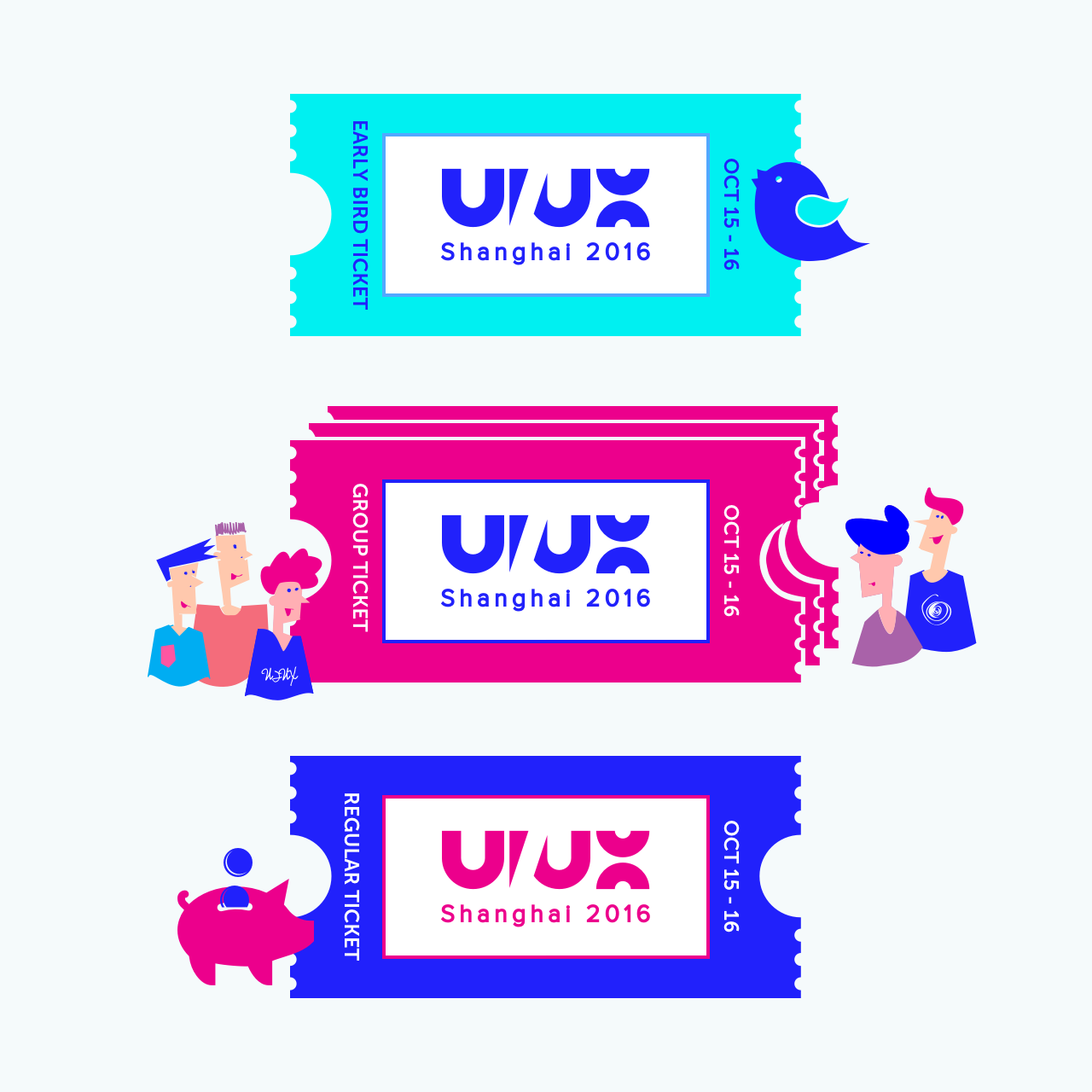 UI/UX Conf tickets are now on sale
You'll find also everything you need to know on our events page.