Le Labo debuts in Mainland of China with its immersive WeChat mini-program
We helped Le Labo, a niche luxury fragrance brand with a dedicated following, launch in Mainland of China with an immersive WeChat mini-program.
Le Labo makes its debut in Mainland of China with the launch of its WeChat mini-program and the opening of its brick-and-mortar store in Xintiandi, Shanghai.
Wabi-sabi, gender-neutral and personalized, the high-end fragrance brand is known for its craftsmanship and niche appeal. Created by Fabrice Penot and Eddie Roschi in 2006, the boutique brand's manifesto states that "the future of luxury lies in craftsmanship."
The brand is housed in freestanding stores in major cities worldwide, including New York, London, Paris, Hong Kong, Tokyo, and now Shanghai.
Le Labo made a strategic decision not to make its initial presence on 3rd party platforms like Tmall or JD.com. Instead, it plans on using WeChat as an exclusive direct-to-consumer hub to engage with customers, establish its brand identity and cultivate customer loyalty through its mini-program.
Wiredcraft helped Le Labo realize this vision, creating a comprehensive WeChat mini-program that delivers an immersive experience to its customers.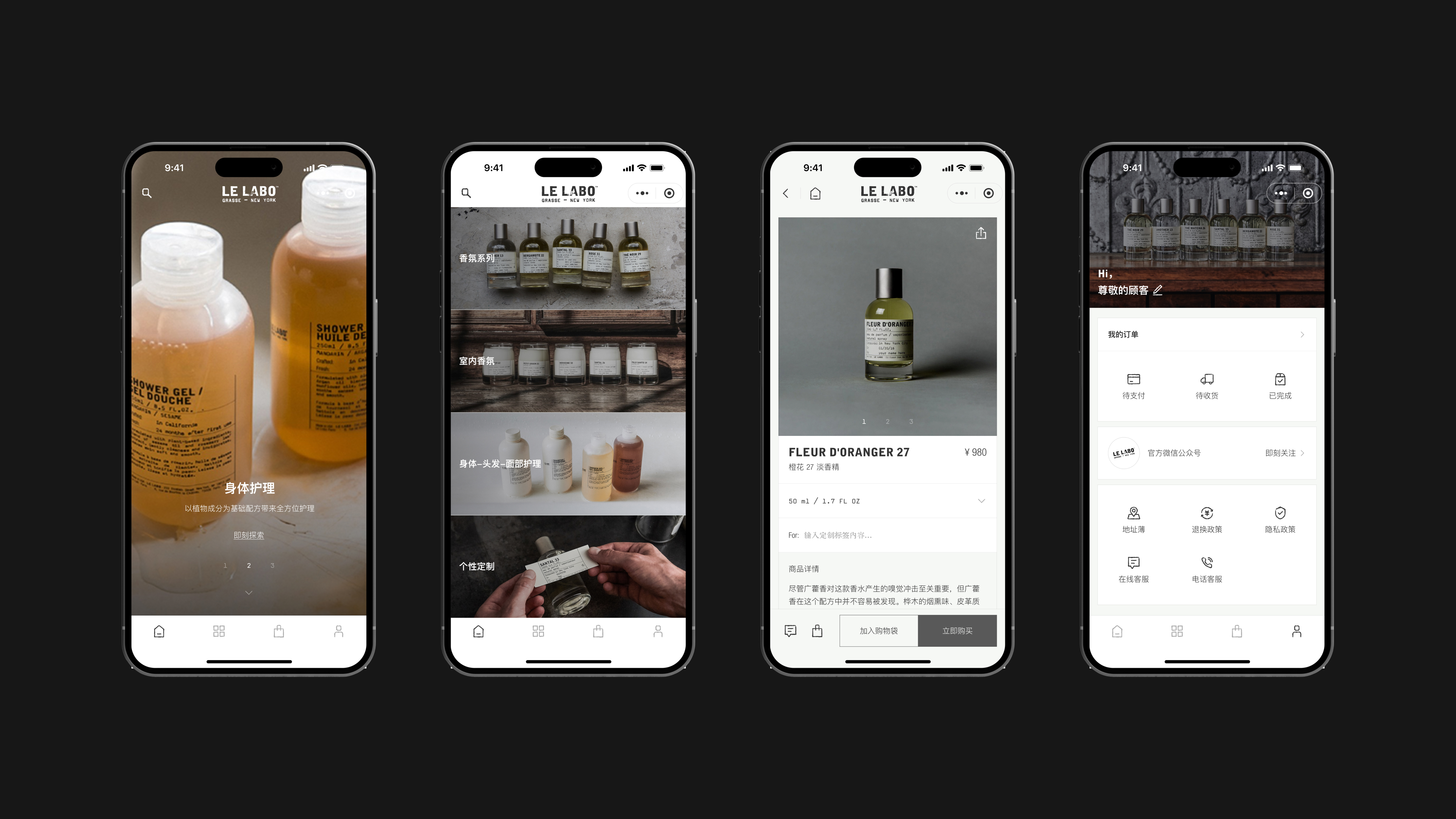 What we did
WeChat mini-program
Strategy
UI/UX design
Program management
Front end development
Quality assurance
End-to-end testing
A seamless experience for users
The goal was to create a customer-centric and seamless WeChat mini-program experience for Le Labo's core target audience. Wiredcraft conducted extensive research to understand the brand's target customers, identifying three key segments:
White-collar individuals residing in major and emerging cities,
Customers with international study experience, and
Professionals in the fashion, art, creative, and luxury industries.
These customers seek a values-driven proposition that embodies authenticity and resonates with their lifestyle. They prioritize craftsmanship and genuine quality over ostentatious displays of luxury, and prefer non-traditional marketing approaches.
Through their WeChat mini-program, the brand provide their audience with immersive storytelling, sensorial interaction, and lifestyle-oriented content.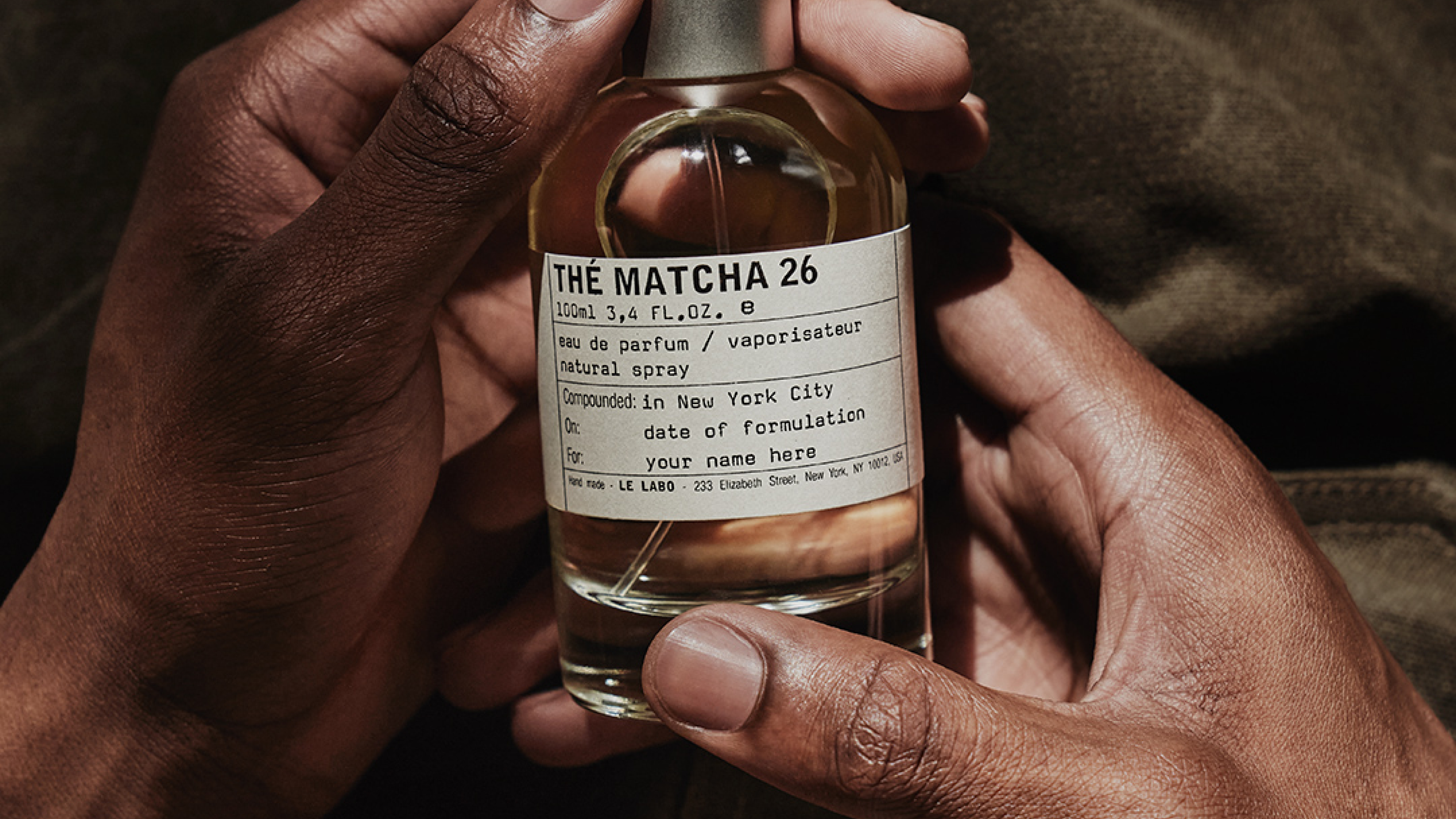 Captivating content with deliberate UI and UX design
We set ourselves to create WeChat mini-program that sets it apart from conventional e-commerce platforms, which primarily emphasize sales-oriented approaches.
We developed a UI and UX strategy enabling users to customize exclusive visuals representing various series and styles, such as "Fine Fragrance," "Home Creation," "Personal Customization" and "Global Labs."
For its six classic series, we designed the layout showcasing each individual material used, thereby enhancing the brand's concept of celebrating the inherent beauty of raw materials and embracing their natural imperfections.
Wiredcraft delivered Le Labo's captivating brand storytelling through both dynamic and static content, offering a wide range of engaging experiences.
With separate modules dedicated to each, users can always discover fresh and compelling content while visiting.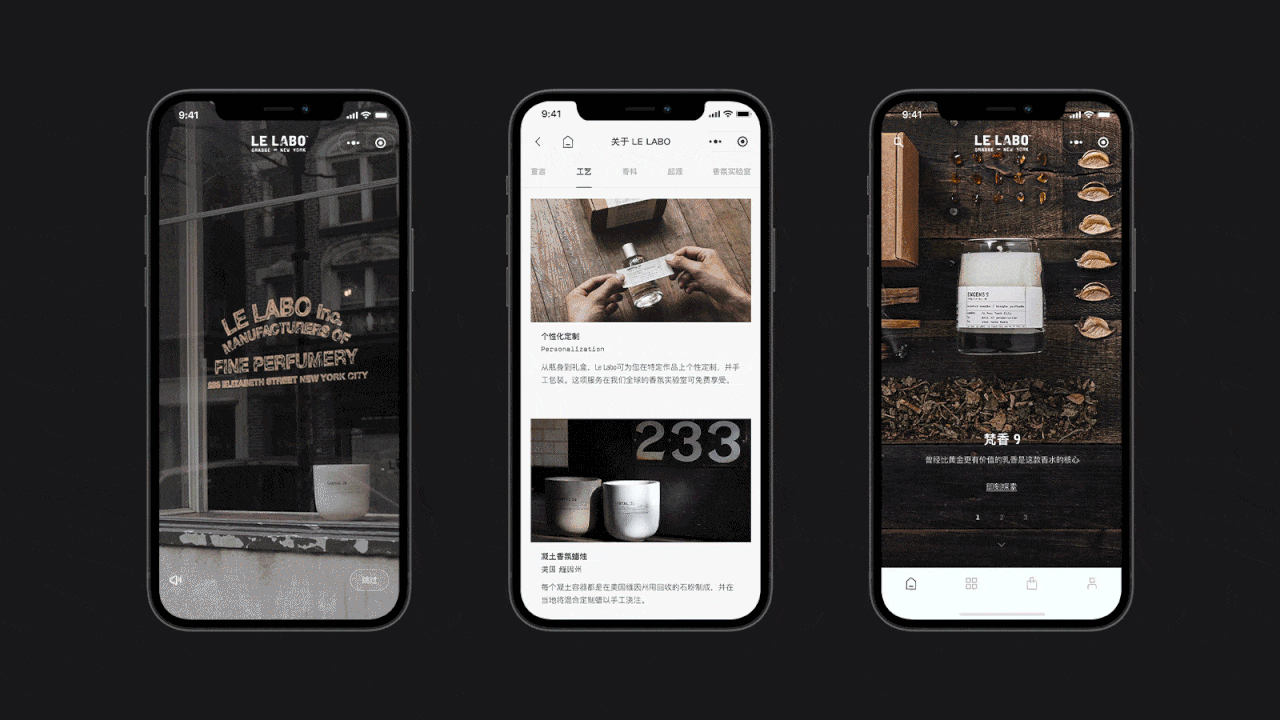 Hype-personalized O2O journey
Le Labo's bespoke offerings have garnered acclaim at their physical stores and online platforms in various locations. To extend and enrich this individualized journey, Wiredcraft has crafted a cutting-edge O2O solution within the WeChat mini-program.
This platform enables Le Labo to provide a deeply personalized and curated experience, fostering stronger customer engagement and heightened satisfaction.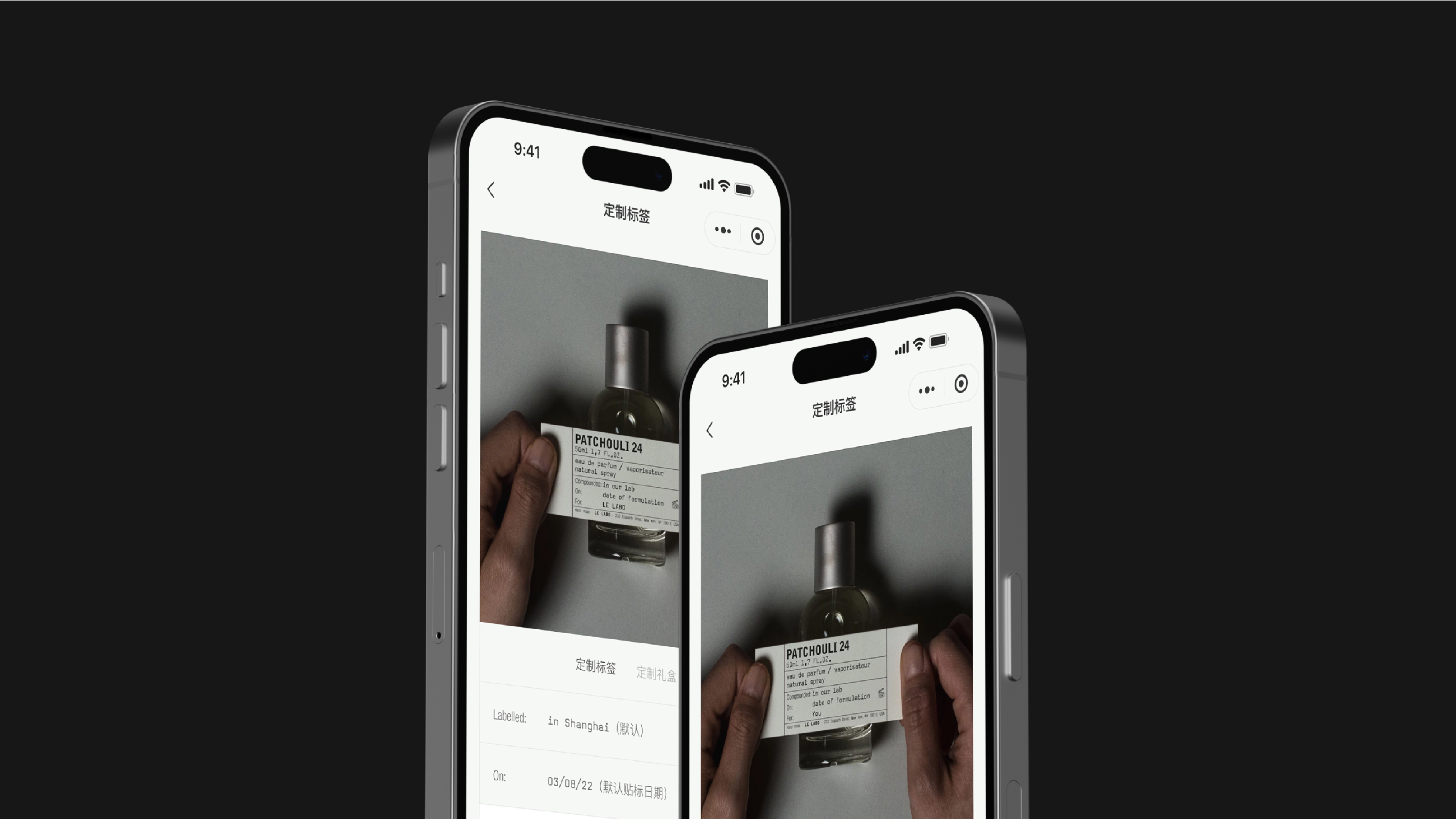 Practical digital strategy workshop for Le Labo
Wiredcraft conducted a digital strategy workshop for Le Labo to identify the brand's unique opportunities for revisiting and sharing.
Through this workshop, Wiredcraft delved into Le Labo's existing assets, such as its product range, brand story, and customer base, to uncover untapped potential.
By analyzing market trends and consumer insights, Wiredcraft identified specific areas where Le Labo could enhance its presence and engagement.
From the perspectives of user motivation, mechanism and implementation, Wiredcraft had proposed four main strategies and recommendations to leverage Le Labo's strengths and create new avenues for revisiting and sharing its unique offerings with customers.
Ready to launch a digital product to engage tens of millions of users? Contact us now.
Xinyi Song
Digital Marketing Manager
Posted on
June 06, 2023
in
Case studies