JavaScript Meetup Shanghai September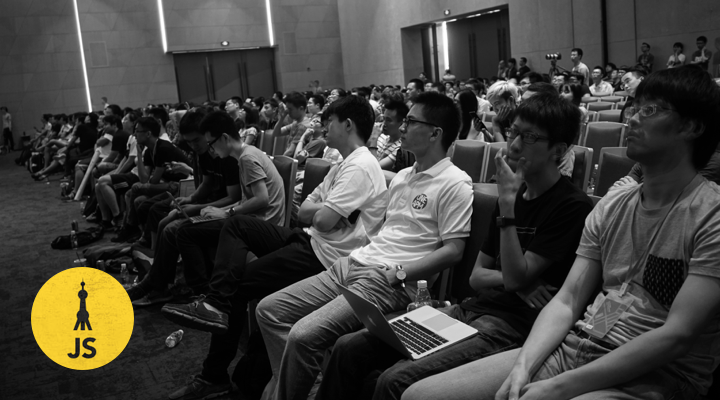 The Shanghai JS Ninjas will meet again this month on September 14th at 7pm.
We want to be able to fit all of our attendees so we are trying out a new venue. (Thank you People Squared)
We will be meeting at:
People Squared 1st Floor, No. 3 Building, 28 East Yu Yuan Road, Jing'an District, 上海创客中心 静安区愚园东路28号3号楼1层 上海创客中心
Wiredcraft will be providing the pizza and drinks for the Meetup.
We had a very successful August Meetup with a presentation by Fraser Xu on Restful APIs in Node.js and a lightning talk by Tobias Nickel on his first success on npmjs.com with a smart XML parser.
We have three great presentations for the September Meetup. Get ready from some JS awesomeness.
Here is the tentative schedule:
| Time | Activity |
| --- | --- |
| 19:00 | Start Pizza and Mingle (Welcome Sign-In Sheet) |
| 19:20 | Tobias Nickel: Orm using sequilizejs / Bookshelfjs |
| 19:40 | Q&A for Tobias |
| 19:50 | David Guan: Introduction webpack / Demonstrate how to build a react component (using webpack as helper)/Introduction flux |
| 20:20 | Q&A for David |
| 20:30 | Baruch Berger: Rapid app prototyping with short development cycles |
| 20:50 | Q&A for Baruch |
| 21:00 | Lightning Talks |
| 21:10 | Job Opportunities |
| 21:15 | Goodbye and thank you to the sponsors |
If you have something to share, we'd love to hear about it; we'll have time set aside for lightning talks at every Meetup.
We hope to see you at JS Meetup Shanghai! Get there early for pizza and remember to RSVP on Meetup.com
You'll find also everything you need to know on our events page.
Katie Richard
Online Marketing
Posted on
September 08, 2015
in
Events
,
Technology