Dior: O2O loyalty program on WeChat
Wiredcraft partnered with Dior and built their O2O loyalty program on WeChat, a step forward toward omni-channel.
Dior, the French luxury maison, has 210+ stores in China. As part of their digital development strategy, Dior considered using WeChat as a driver of new growth due to its virality potential and frictionless experience.
Wiredcraft partnered with Dior to build a web app which aimed at enrolling and re-engaging users through account binding, enrollment, and points redemption, enhancing the total experience for their members.
From offline to online membership
Based on Dior's large customer base on WeChat, the first challenge was to enroll new users and bind membership from pre-existing users to the digital app. Wiredcraft designed a simple yet efficient journey for customers to enroll and bind their physical card, enabling instant enrollment - leveraging a membership API to communicate directly with Dior CRM.
On the technical side, working with a pre-existing database (particularly when the data is collected manually) means discrepancies and a need for data sanitization. The system we built was flexible enough to accommodate incomplete membership informations while delivering high quality data for new members.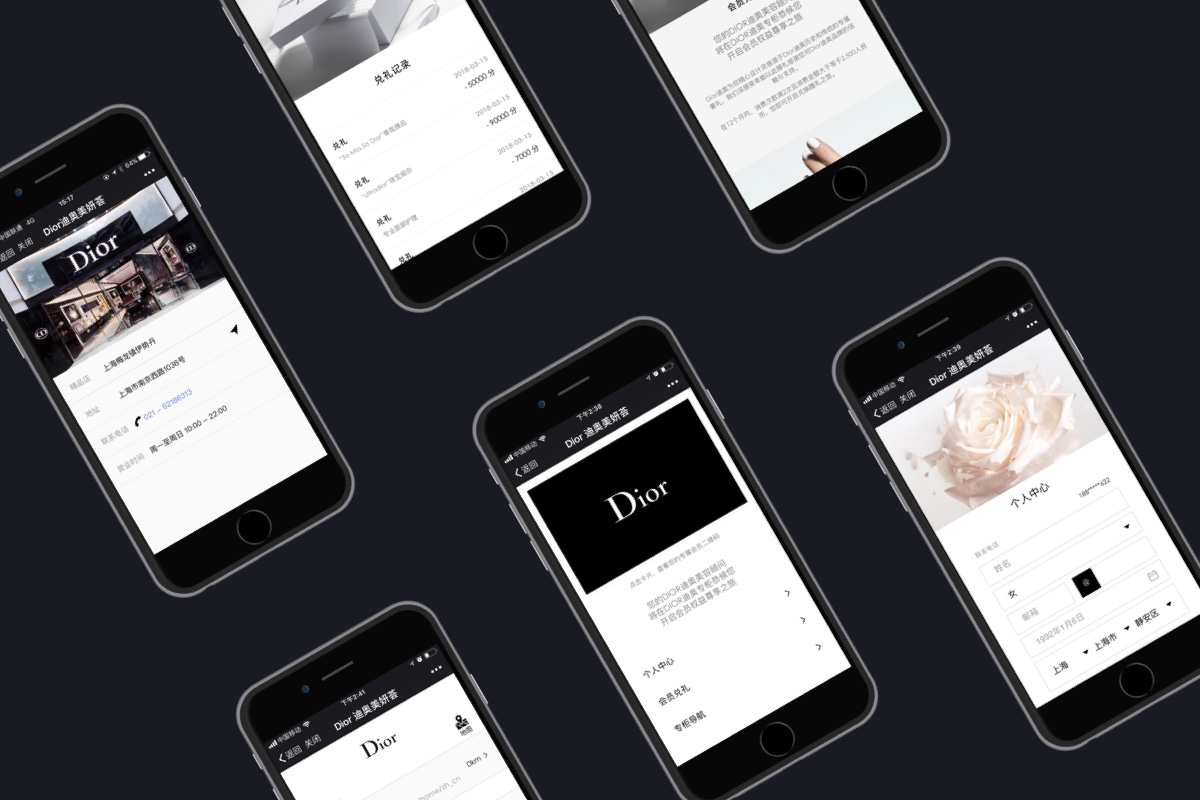 A seamless O2O experience
Past the initial onboarding, a well-rounded membership program helps customers answer questions such as "Where are the stores?" "What is the brand offering?" and "How can I get it?".
With a focus on mobile-first design, the program enables members to check membership status, redeem points for cosmetics and locate a store with one single click. On top of the whole membership experience, members are also offered the opportunity to book a Beauty Advisor to give them personal advice to guide them to the right products.
Features of Dior Digital Membership Card
Instant enrollments
Membership points management (balance, validation dates, redemption)
Account management (personal information)
Transaction history
Points redemption on products catalog
Advisor booking system in stores
Chelsea Gui
Product & Marketing
Posted on
August 14, 2018
in
Case studies