Connecting millions with the NikePlus membership
Wiredcraft helped design and develop a fully localized version of the Nike+ membership program.
Nike, the world-famous sportswear industry leader, has deep roots in Chinese consumers' mind with its "Just do it" spirit. Earlier this year, Nike started to invest in their digital membership system, with their strategic shift to digital being the biggest driver.
Over the last few years, Nike has developed an intertwined network of apps to bring the brand vision of lifestyle, performance, and social fitness communities to the masses, with membership at the core of it: Nike+ (Nike 耐克). After seeing the growing performance of direct-to-consumer sales, it was only a matter of time before Nike would start to invest massively in WeChat.
This summer, Nike chose Wiredcraft to deliver a fully localized version of the Nike+ membership program to reach and engage millions.
Members first
Nike engages in constant discussion with its members, flowing through the membership program and fed by data. The whole program is tailor made for its members, bringing exclusive content and offers every 2 weeks, including offline events.
Unlock is at the core of the Nike+ membership. Thanks to it, users are given member exclusive offers, personal access to products, promotions and expert service, and experience. It is located at the top of the home page, which attracts members' attention from the second they land on the Mini Program.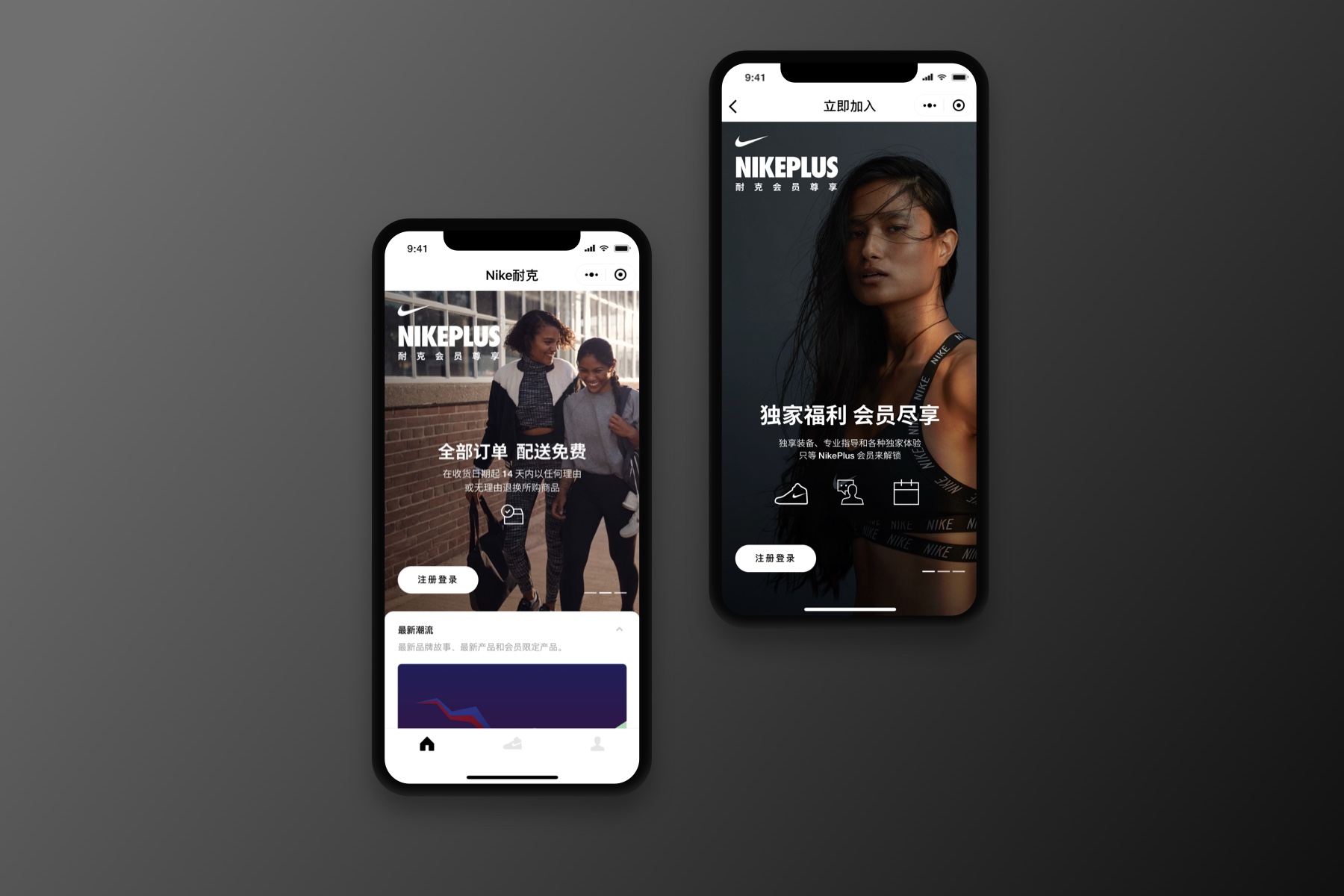 Less is more
Working closely with Nike's team on-site, Wiredcraft was heavily involved in production discussion.
Whereas many brands would try to ship as many features as possible before launch, Nike choose higher quality over more features, strongly advocating for pixel-perfect principles, saving long cycles for QA, iterating each time to optimize the UX on every device and OS.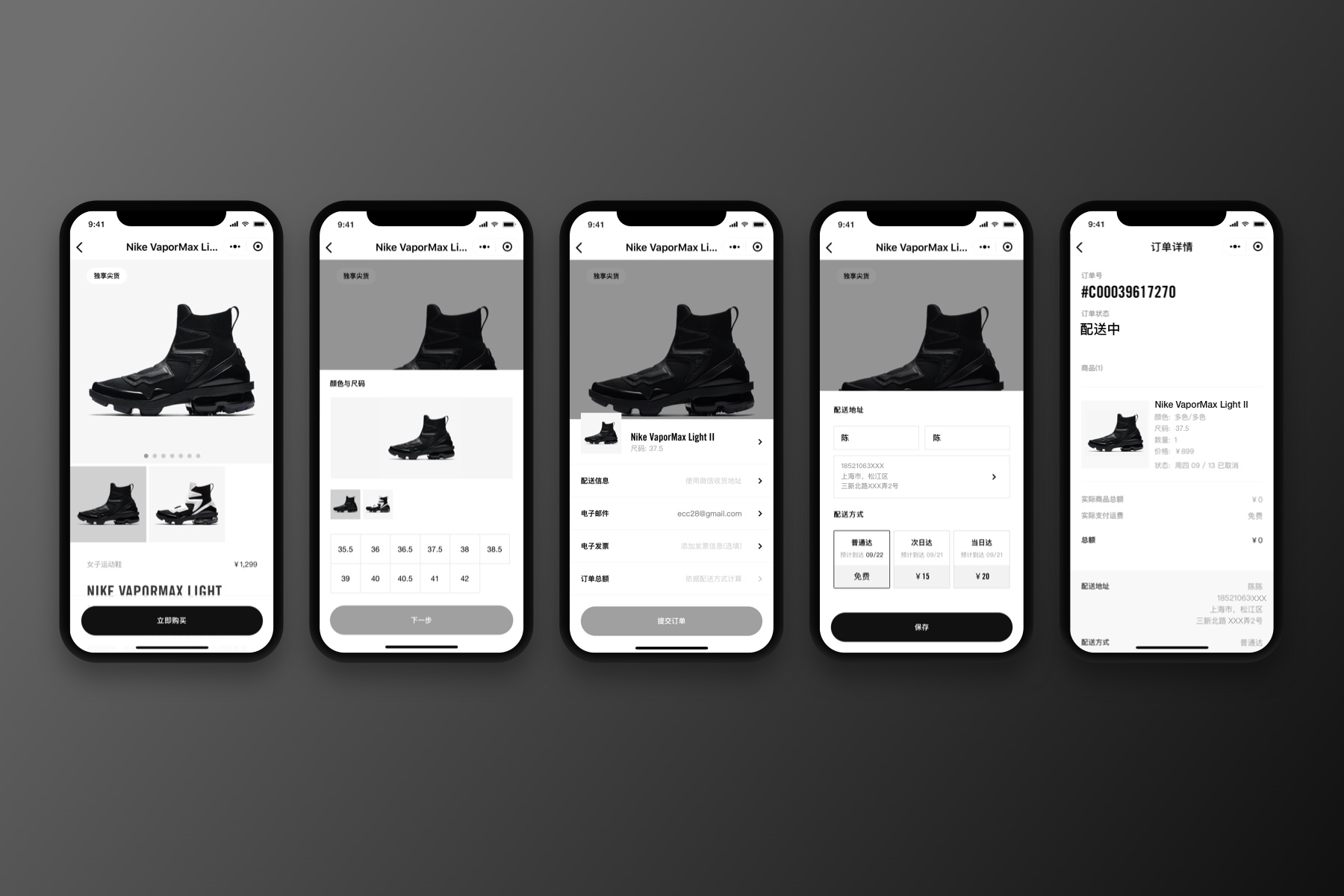 Personalization at the flagship store in an O2O setup
Today, opening a brick and mortar store is not just about products. Brands utilize it as an experiment lab for digital innovation and inspiration sources.
Shanghai was picked for the world's first, Nike's House of Innovation, which has just been opened on East Nanjing Road, a famous shopping street that attracts up to 1.7 million pedestrians daily during peak holiday seasons. Of course, the store will be digital and will provide guidance from sports experts on picking the right sneakers, building a workout routine, and services such as making customized sneakers.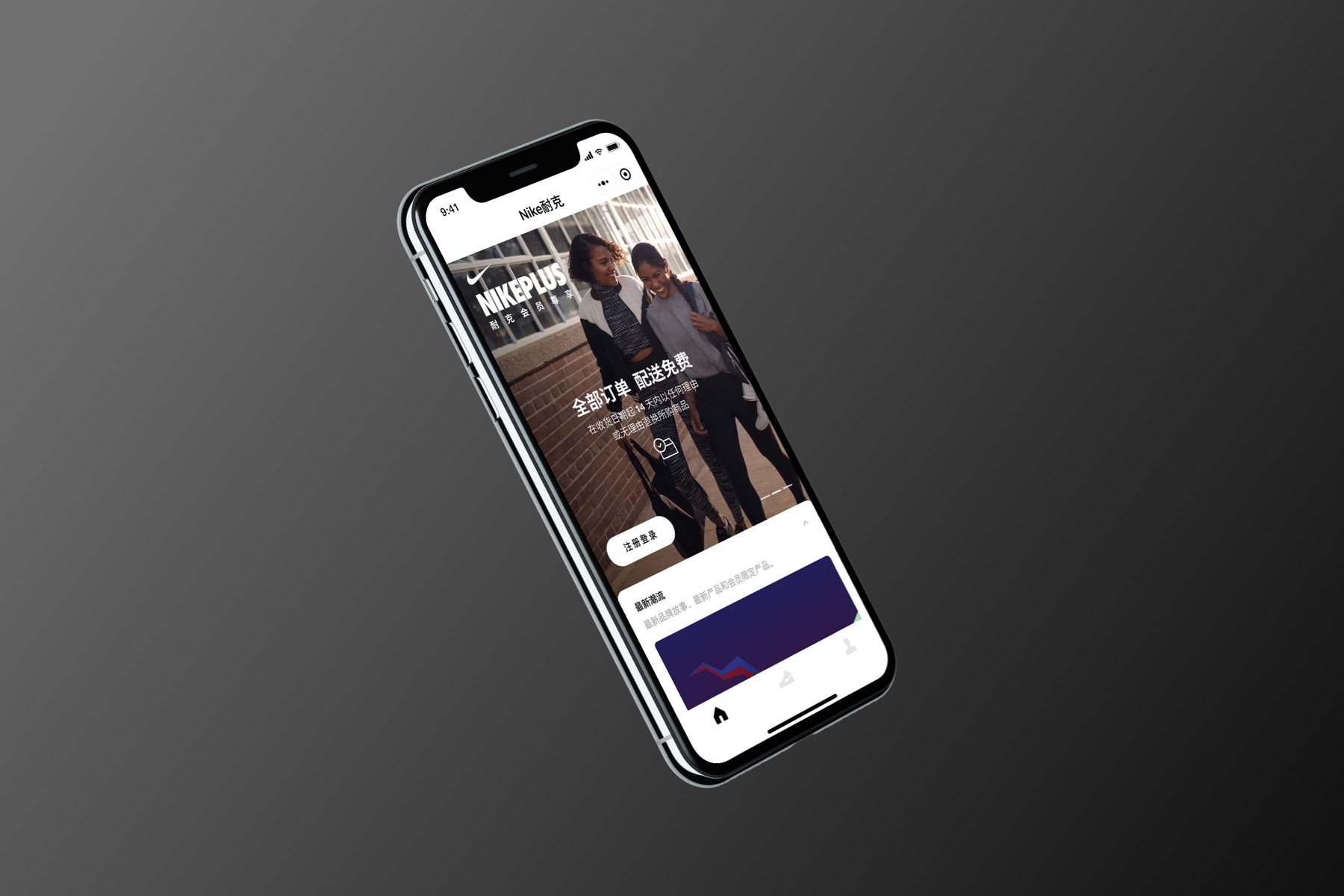 All of these services can be booked through the Mini Program, while in-store consumers can scan offline QR codes to launch the Mini Program in their WeChat, smoothly building an O2O experience cycle.
In addition, the data behind each step in the cycle will bring stakeholders valuable insights for business decisions.
Scan this Mini Program QR code, and experience the Nike+ membership program.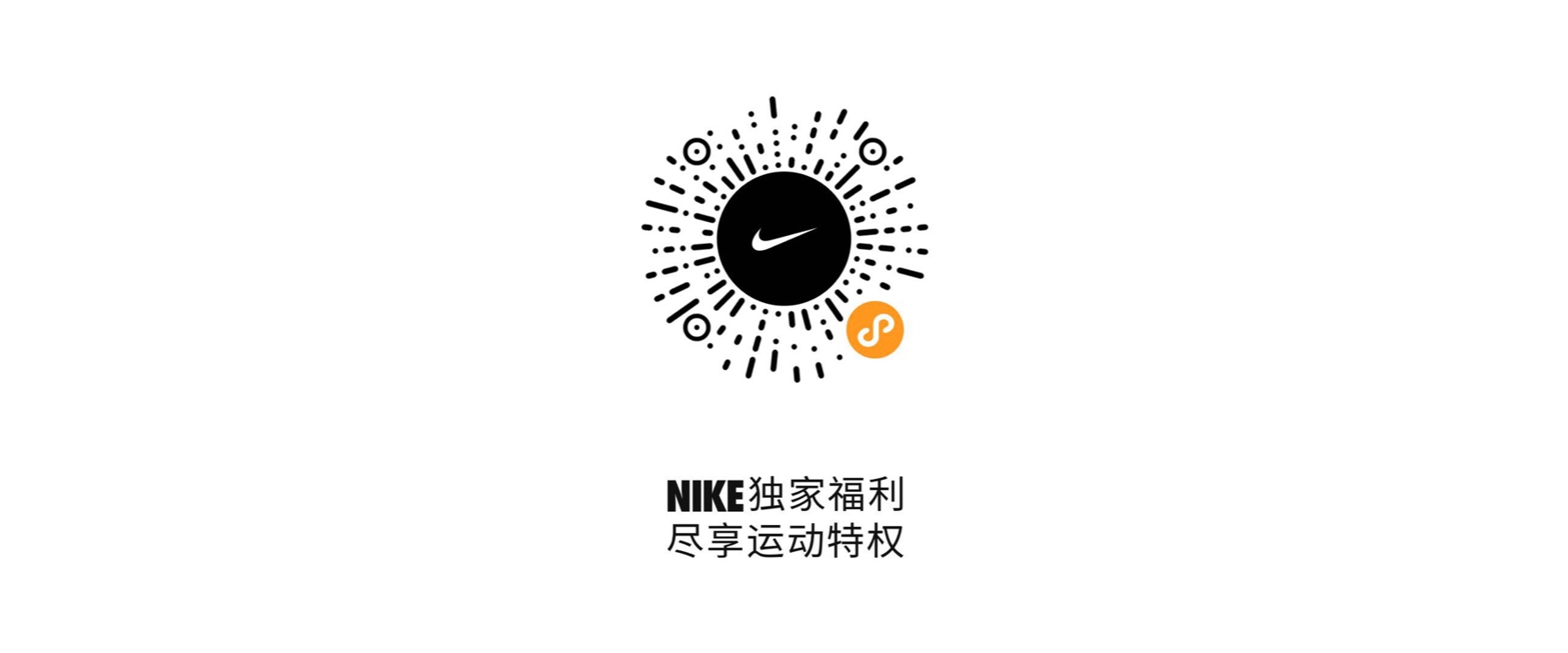 Chelsea Gui
Product & Marketing
Posted on
September 28, 2018
in
Case studies